What Everyone Ought To Know About How….and Save Thousands of Dollars
1. How is yoga different from other styles of fitness?
UNLIKES OTHER STYLES of fitness regimens, yoga focuses on the wellness of the complete human body, encompassing mind, body, and the spirit.
It not only brings about agility and fitness in the body but also agility and in the mind.
CLICK HERE to read our interesting article on The Top 8 Fastest-Growing Fitness Trends of 2018. 
2. My body feels stiff, can I still learn yoga?
Yes! Of course.
Saying that I am not flexible enough to practice yoga is like saying that I am too dirty to take a shower.
Lack of flexibility does not impede learning yoga. Our experienced team will work with you to make you flexible and fit.
CLICK HERE For More Course Inclusions and Our June Main Event
3. Do I need to be a trained yoga professional to join the course?
Some students just turn up out of the blue and take our Yoga Teacher Training course in Bali. They have very little experience and perform exceedingly well in our yoga teacher training.
Some students have a basic knowledge of yoga and practice not very often.
And some students practice regularly and have studied before.
We also have students that have taken other RYT 200 hour teacher training courses in India, Australia, Germany. Those courses left the students feeling a little bit underwhelmed. They were referred to us, and bingo got the yoga teacher training that they were looking for.?
Whether you are looking for some time away on a Bali Yoga retreat or wanting to advance your yoga personal practice…
…you are welcome And you will love it!
You may also be interested to know that, we also have existing professional yoga teachers. These teachers join our course because they are wanting to deepen their knowledge, upgrade their stale routines, and to get an edge.
And of course, we have budding new yoga teachers wanting a complete career change.
Wherever you are in your life, be confident in the knowledge that our vast yoga teaching experience will make you all feel at home, in the right place, and ready for a complete mind, body, spirit experience.
4. What style of yoga will I be learning?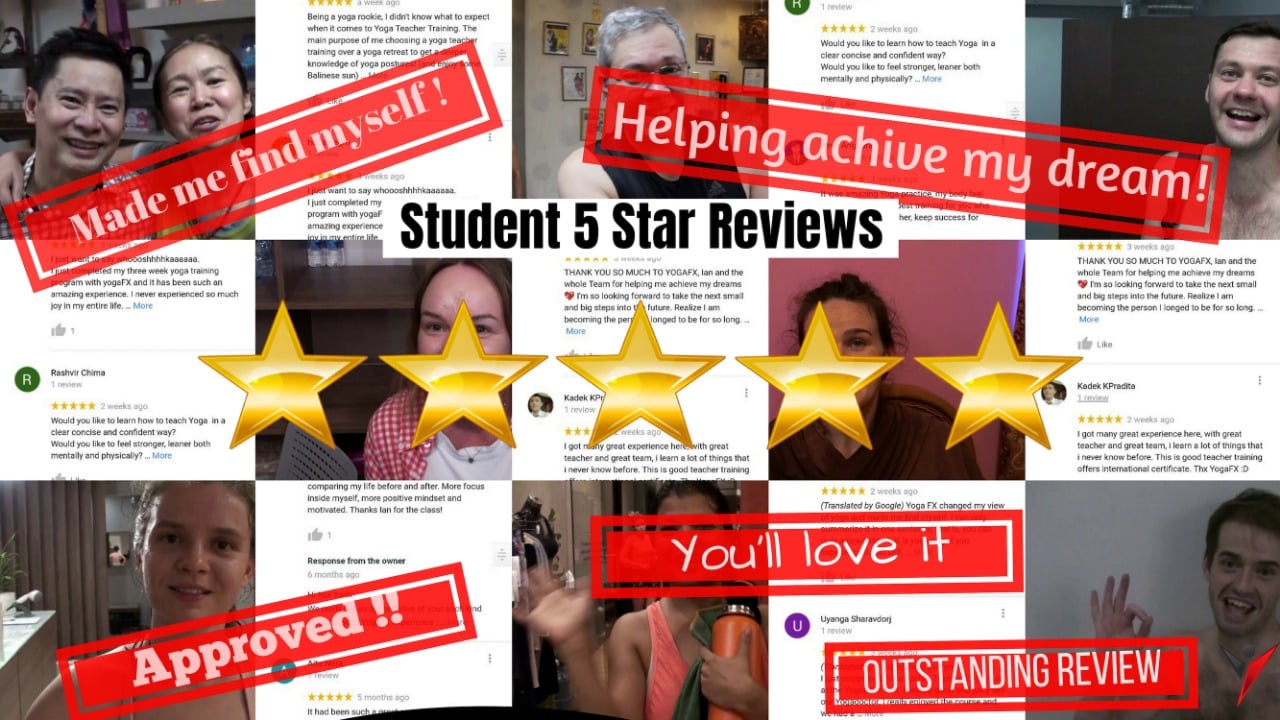 Hatha Yoga. Practicing the world's most popular series in hatha yoga today will enable you to focus on a manageable number of postures. You will build a strong yoga sequence foundation. This will provide you with a more holistic view of how and what you would like to teach in the future. It will also reveal what yoga sequences you would like to teach in the future.
5. Will I be qualified to teach when I graduate?
Students who pass the course – by attending all the classes and completing the coursework- will receive enviable graduation certificates detailing their success on the RYT 200 Hours Yoga Alliance approved YogaFX Teacher Training Course.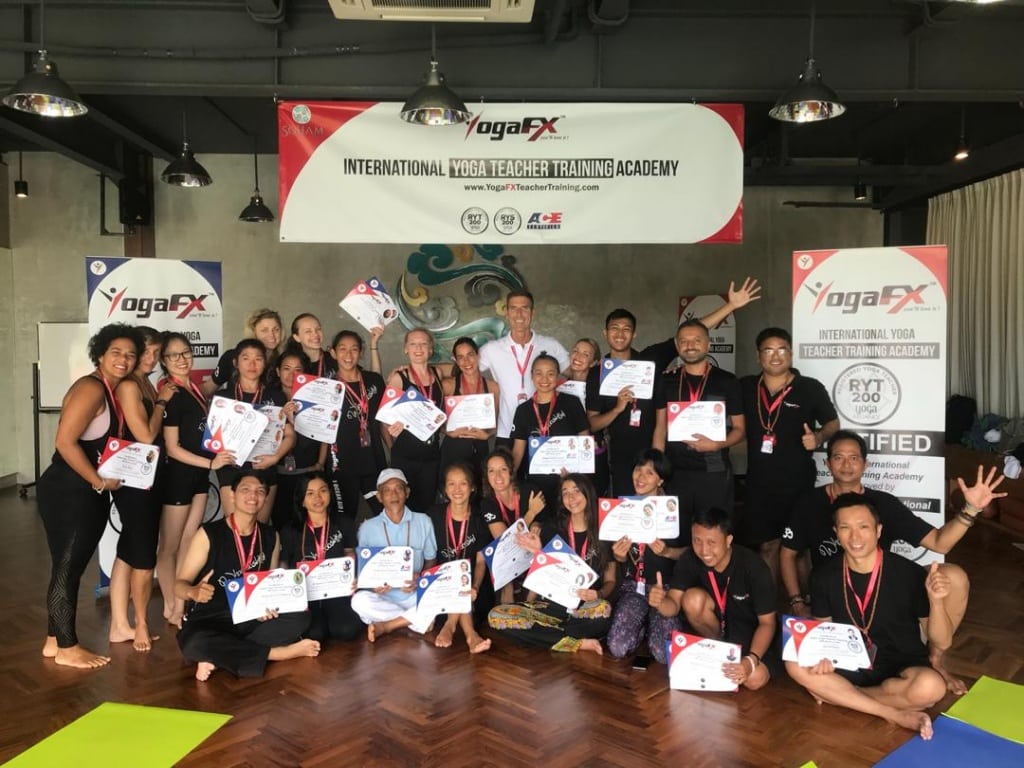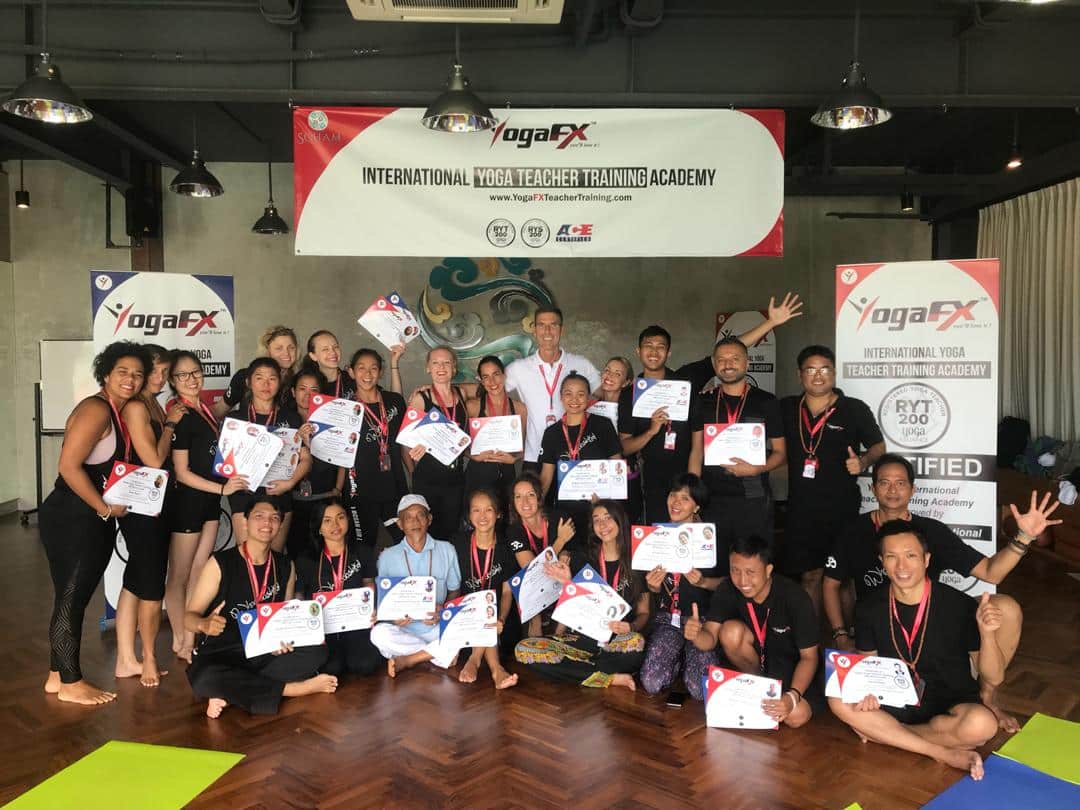 After graduation and upon your RYT 200 Hours certificate registration with Yoga Alliance, which we confirm, you will be recognized as an internationally registered yoga teacher.
Absolutely something to be very proud of
6. I want to join the course to deepen my practice and not teach. Is this fine?
Absolutely. Many yoga students and existing yoga teachers come to us to get more intensive yoga teacher training. Have a better understanding of yoga philosophy through practice and meditation.
7. What is Yoga Alliance?
Yoga Alliance® is an education and support organization for Registered Yoga Schools (RYS) such as YogaFX International Yoga Teaching Academy. It is a non-profitable organization.
For YogaFX to become a Yoga Alliance Registered Yoga School RYS we must adhere to a very clear set of standards in terms of our course, planning, training, and qualification. In the Yoga industry, Yoga Alliance has become the standard certification backing for any yoga teacher training school. Most yoga studios will expect this highly regarded Yoga Teaching Certificate from their teachers.
8. Will I need to apply for Yoga Alliance separately to register my RYT 200-hour Certificate?
Yes. The certification that you will receive from YogaFX on completion of the course, will allow you to apply for Yoga Alliance Registration as a certified yoga teacher. It is not mandatory to apply for Yoga Alliance registration but it will significantly improve your yoga teaching opportunities. We will take you through the yoga alliance registration process step by step.
And the most stunning news is this !
YogaFX international Yoga Teaching Academy has just been announced.
That for a limited time only YogaFX will COMPLETELY COVER the 100% cost of your first year's Yoga Alliance RYT 200 registration fee.?
The current value is worth $115.
9. How many students are there on average per course?
We have a maximum number of 25 students in one Yoga Teacher Training Course. This enables us to provide you with the proper attention that you require, with our enviable student-teacher ratio.
10. What do I bring with me?
You should bring comfortable clothing for your practice, along with essentials that you carry with you while traveling. Also notebook, pen, a sense of humor, and general items for attending any course.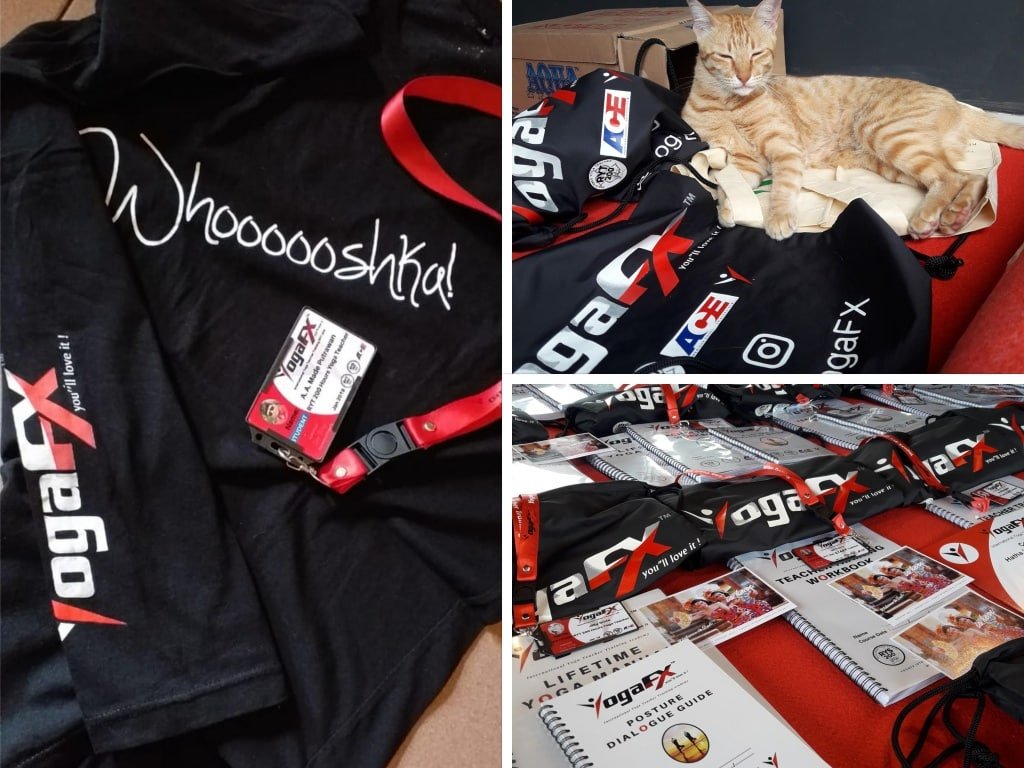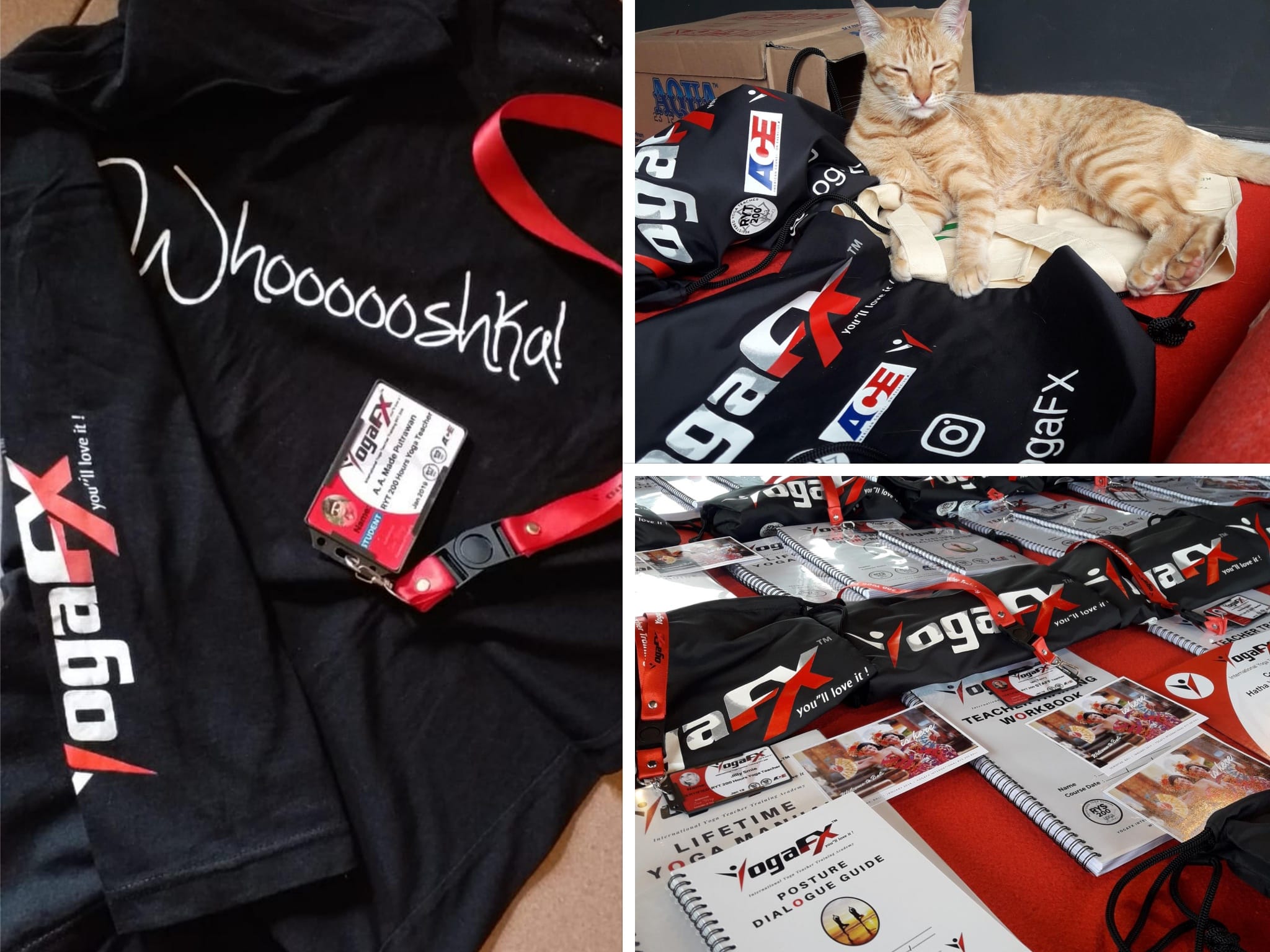 11. What happens if I miss a class?
YOU WILL HAVE INVESTED a lot of time and a lot of money to attend your Yoga Teacher Training Course. There will be really no reason other than genuine illness for you not to achieve 100% class attendance.
As a yoga teacher in the real world, you are not always going to feel 100%. It is a demonstration of your mental strength as a yoga teacher, that you are committed, motivated, and enthusiastic about all of your yoga teaching opportunities.
Feeling a little bit grey is an area that you may need to be aware of and develop the habit of your own personal consistency. In teaching yoga, consistency is the key. It is absolutely the same as being a yoga teacher training student.
At the end of the day, your yoga teacher training course is only for three weeks. Your desire should be not to miss anything while you are here. You will love the classes.?
PLEASE ALSO REMEMBER. To be graduated as a Yoga Alliance Certified Teacher there are several compulsory Contact Hours in the teacher training. That you must complete. It is not always possible for us to keep catching the compulsory hours that you may have missed, putting your graduation certificate in doubt.
12. How much time do I need for private study?
You will be attending your RYT 200 Hours Yoga Teacher Training Course in Ubud Bali. It really is up to you how much time and effort that you put into your own study and practice. The more you put in, the more you get out. It's only 20 days and it is for your benefit. We allocate in your syllabus time for self-practice and study, make the most of it.
We do not run a military-style boot camp.
Our YogaFX staff will treat you respectfully as adults at all times. Everything that we suggest for you to read up on is for your benefit. This may include practicing dialogue, postures, anatomy amongst others. It is our responsibility to make your time with us one of the most memorable and rewarding times of your life.
 it is your yoga teacher training course
13. Will I have free time?
Yes. We are teaching you how to become a yoga teacher.
We practice work life balance

Daily, you will get free time between classes, posture clinics, and lectures. Later parts of the evenings are your own group study and self-practice. Sunday free time is to explore Ubud; Seminyak; Canggu. We will arrange day trips for those interested. For example Tanah Lot, Ubud, Jimbaran, Sanur, Uluwatu, Nusa Dua, etc.
14. Extra stays before or after the course?
It is recommended to be fully set up before we start. Two days prior is the norm, and two days after to see Bali is normal. Let us know and we will do our best to accommodate all requests.
CLICK HERE For More Course Inclusions and Our June Main Event
15. Do I need a visa tourist for Bali?
Here are different rules for different foreign visitors to Indonesia. Most countries get a free 30-day visa while other countries need to apply for a visa before traveling. Regardless of what country you are from and what visa you will be getting, there are a few things every foreign visitor needs before traveling to Indonesia.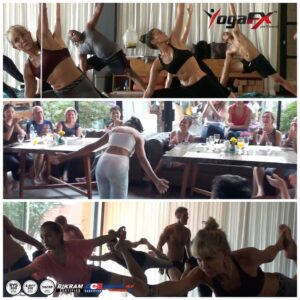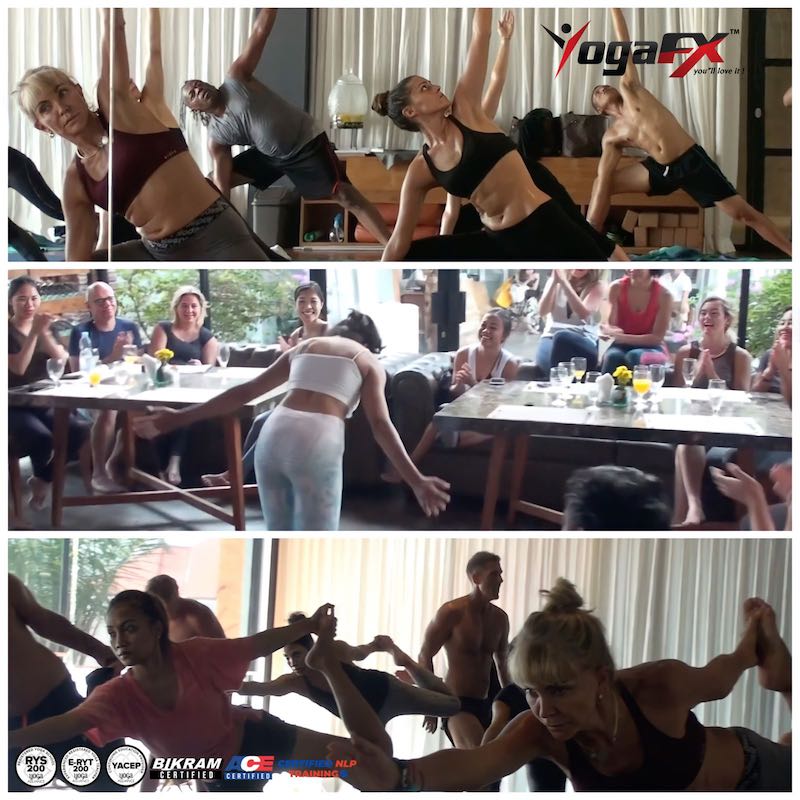 A passport that is valid for at least 6 months from the day you enter Indonesia.
A passport that has at least one completely blank page.
Proof of a return flight or onward flight out of Indonesia.
Nationals of 167 countries and 2 special regions can get a free 30-day non-extendable visa.
This 30 days free Indonesia visa is valid for;
Leisure and tourism
Family
Social
Art and Cultural
For More FAQs and Our June Main Event CLICK HERE