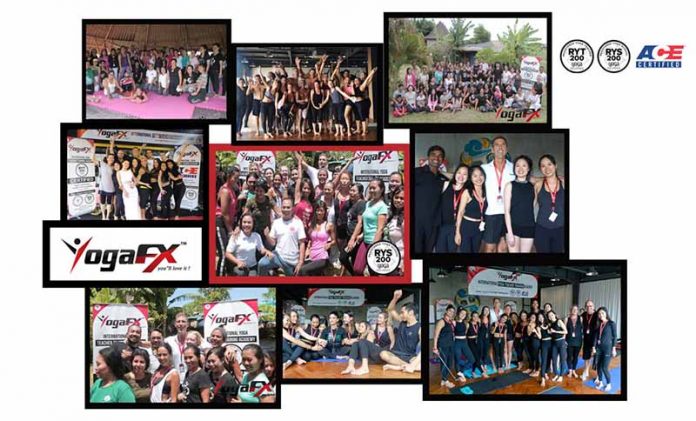 Just Imagine If You Loved Your Job, Enjoyed A Flexible Schedule, Had The Freedom To Travel. Helped People Transform Their Lives Every Day Through to be Bikram Yoga Teacher.
Curious to Discover How To Become A Certified Bikram Hot Yoga Teacher – To Inspire Students – Change Lives – Including Your Own.
Just Imagine…
Learn To Teach Yoga
And Get Into the Best Mental and Physical Shape of Your Life.
Just Imagine, no more spend $10.000++ to joining The Premiere Bikram Hot Yoga Teacher Training. Save Thousands of Dollars and learn Bikram Ashtanga Vinyasa Hatha. Don't waste your time looking anywhere else.
There has never been a better time to put your future squarely in your own hands and master this valuable new yoga teaching skill set that will be forever in demand, from now until you retire, if you retire.
Please check out our Bikram Yoga Teacher Training and join 100s of other students from around the globe that have graduated from the world's greatest Bikram Hot Yoga Teacher Training in Bali.
This is Your Moment
And not just because your yoga teacher training course in Bali is an excellent opportunity to learn fun, and a life-transforming new skill. Or that your new status can free up your lifestyle enough, that you are able to live a truly fulfilling life.
If you are a passionate Bikram Hot Yoga student and fed up with the conventional 9-to-5 jobs; if your yoga practice is one of the most important things in your life; and if you're excited by the extraordinary growth of the yoga market, and maybe you feel that you need a change .. then perhaps you're ready to take the next step in becoming a certified in teaching Hot Bikram Ashtanga Vinyasa Hatha.
YogaFX is the Premiere International Bikram Hot Yoga Teacher Training. YogaFX Yoga Teacher Training Courses have transformed passionate Bikram Hot Yoga Students just like you into highly-qualified successful teachers in Bikram Ashtanga Vinyasa Hatha.
THE SUCCESS
THE SUCCESS of our graduates speaks for itself. When you start to transform yourself and others from the inside out, the changes that can happen in your life and theirs are truly remarkable. Many Bikram Yoga Teacher Training Students remember how nervous they were when enrolled in their first yoga teacher training. Stories common for students coming out of our YogaFX Yoga Teacher Training Academy.😃
"I didn't think it was possible, but after 20 days of training and living yoga so intensely, I felt stronger and healthier than ever before;
and most importantly, I was ready to teach straight away and had the skills needed to make me a great Bikram Yoga Teacher"
YOGA IS BOOMING, and there's a huge demand for skilled and passionate Bikram Ashtanga Vinyasa Hatha teachers worldwide. Some students have given up "good" corporate jobs and many others just needed a change.
"Could I really make this work as a career? My body is so stiff, I didn't know if I was going to make it" These are all common thoughts THEY ALL DO!👍
Has Been Featured On
Bali TV For Our
Yoga Teacher Training Bali Experience.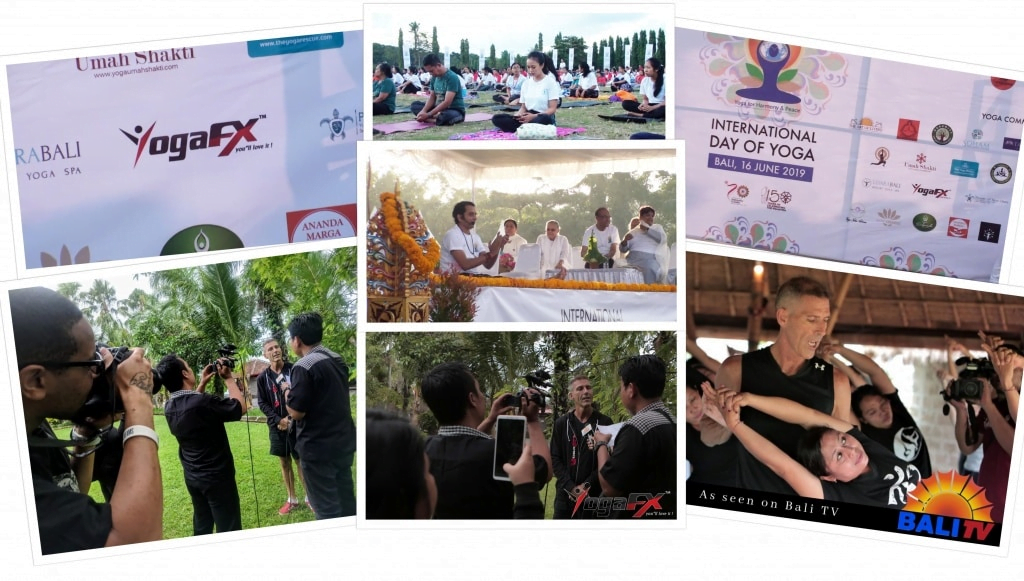 WHY NOT TURN EVERY DAY FROM HERE INTO AN EXCITING ADVENTURE?
YogaFX World-Renowned Bikram Ashtanga Vinyasa
Hatha Yoga Teacher Training
Certified by Yoga Alliance RYT 200
and The American Council of Exercise.
The Bikram Hot Yoga Teacher Training is a high-energy series of the 26 and 2 classic yoga poses in a fixed Bikram Yoga sequence that promotes balance, strength, flexibility, and overall wellness.
The heat allows you to stretch deeply, cleanse your body, and calm your mind. In Bali, we do not use electric munching or gas burners. We do care about our environment so we choose to use the all-natural are available Bali heat. A glorious 34c all day every day.
You will be amazed by the benefits this all-natural heat will bring to your Bikram Yoga class.
One of the unique things about the Bikram Yoga Teacher Training is that it's great for beginners, intermediate, and even advanced students. The series can be adapted at all levels. As your mind opens so will your body.
Enquire Now for A lot More Details and place yourself on our Priority Enrollment list which guarantees you the Early Bird Price. You will also receive immediately insider's industry secrets on the Top 5 Reasons to Become a Bikram Hot Yoga Teacher
This just maybe is your moment
After completing their Bikram Yoga Teacher Training students became much better students, and with true passion and hard work. A complete mind-body transformation. Sounds Great.
So if you love yoga and are excited to share your passion with the world, if you like the idea of earning a full-time salary working part-time hours and, if you love to travel in the company of health-conscious, open-minded people…then today might just be the beginning of a whole new lifestyle for you.
A Complete One Stop Destination for All
Your Yoga Teacher Training Requirements.

Yoga Alliance Certified RYT 200 Hours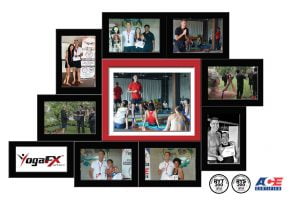 Yoga Alliance Syllabus Approved
RYT 200 (Registered Yoga Teacher 200 Hours)
RYS 200 (Registered Yoga School 200 Hours)
ACE Certified Syllabus Approved (American Council of Exercise)
Bikram, Ashtanga, Vinyasa, and Hatha
CLICK HERE For More Course Inclusions and Our June Main Event
EXCLUSIVE