Yoga

FX

International Yoga Teacher Training Academy Bali Special Event.
Yoga

FX

International Yoga Teacher Training is hosting a one-off truly International Event affiliating with
The Swami Vivekananda Indian Cultural Centre | Consular General of Bali
Our RYT 200 Hours 19 Day Yoga

FX

Teacher Training Bali starting on Monday June 8th will include your participation and involvement in The International Day of Yoga Bali on Sunday 21st

June

with over 2000 students participating . Yoga

FX

will be actively INVOLVED in the preparations, press conferences and demonstrations on this Internationally Celebrated Day of Yoga Bali. Join Us 😊
      Sneak peak behind the scenes at our Orientation Day and International Day of Yoga-30 sec video
Just Imagine… Learn to Teach Yoga, and get into the best mental and physical shape of your life.
Yoga

FX

believe passionately in providing you not only a great yoga teacher training course but we also believe in providing you with the best-value-for-money Hatha-Ashtanga-Vinyasa-Bikram RYT200 Hours course that your investment can buy.
There has never been a better time to put your future squarely in your own hands and master this valuable new yoga teaching skill set that will be forever in demand, from now until you retire, if you retire.
And not just because your yoga teacher training course in Bali is an excellent opportunity to learn a fun, and life transforming new skill. Or that your new status can free up your lifestyle enough, that you are able to live a truly fulfilling life. This is your moment.
Yoga

FX

have been featured on Bali TV for our Yoga Teacher Training Bali Experience.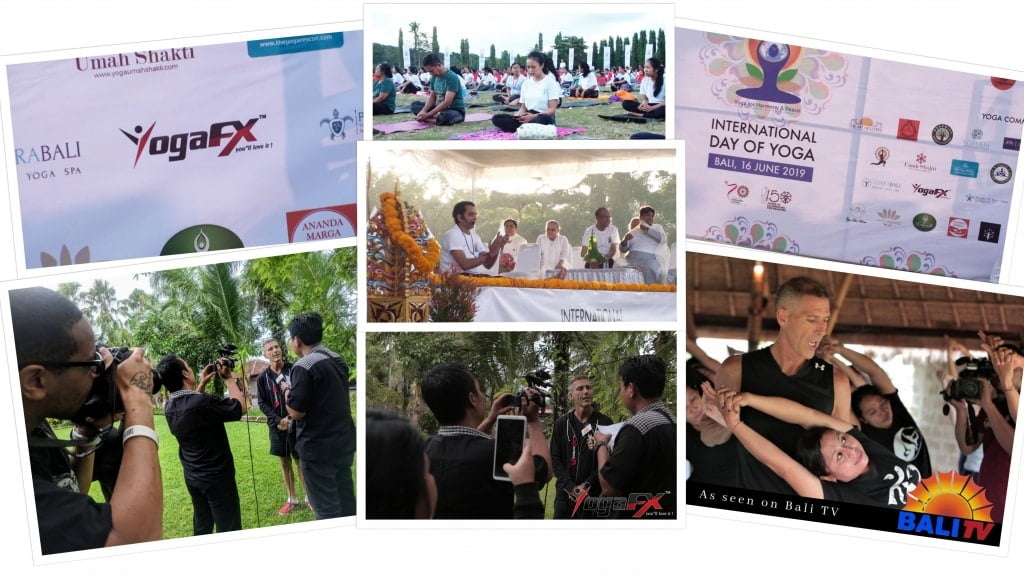 WHY NOT TURN EVERY DAY FROM HERE IN TO AN EXCITING ADVENTURE?
START DATE: Monday 8th June 2020
FINISH DATE:

Friday 26th June 2020
LOCATION:

   Seminyak Bali
PRICE:

            Early Bird From $1999
ACCOMODATION:

Included
Yoga

FX

students are already teaching a Yoga Class in Week 1
Yoga Alliance Certified RYT 200 Hours
Inquiry Hotline+628113888330
Meet Our YogaFX-Internationally-Experienced Yoga Teaching Faculty

Dr Sumit Sharma (Rishikesh)
is a dynamic and charismatic Anatomy and Physiology Teacher who has taught hundreds of students from over 35 countries as part of 200 hours and 300 hours Yoga Teacher Training's in Rishikesh, across India and Bali Indonesia.
He manages to lift anatomy training's off the pages of books and MAKES IT COME ALIVE in the classroom, specialty devised and specific for Yoga Teachers and Yoga Practitioners. To read more about the Doc and watch his full video Please CLICK HERE 
Mr Ritesh Patel (India)
Mr. Ritesh Patel, RYT-500, has been in the mind body field, teaching Vinyasa flow, Sequencing, Alligment & Philosophy since last 18 years, learning & exploring. At YTTC his favourite subjects are Philosopy, Vinyasa flow, Alligment & Teaching Methodology as recommended by Yoga Alliance. To read more about the Ritesh Patel and watch his full video Please CLICK HERE 
Yoga

FX

 Lectures Topics covered include Base or Foundation of Poses, Skeletal System, Muscular System, Respiratory System (The Breath Connection), Neuro-Muscular Co-ordination, the 8 Limbs of Yoga, the 6 principles of Body Alignment plus much much more.
YogaFX lectures are dynamic, informative ,motivational and interactive – 30 sec video
Ms. Kartika Alexandra Maja Healing Holistic Wellness Space
Ms Kartika is a practicing hypnotherapist who has been practicing hypnotherapy for the last 6 years here in Bali and around the world.
Her background is in Psychology though after she completed her BA, she decided not to pursue higher studies in psychology because she did not find it comprehensive enough in understanding the mind, the body and the whole human being, why it would take years to overcome anxiety, depression and other issues. 
To read more about Ms Kartika and watch the full video Please CLICK HERE
Watch Miss Kartika taking her thought provoking YogaFX lectures – 30 sec video
Irena Bartolec Internationally Experienced Yoga Teacher Trainer

Irena is an Authorised KPJAYI Yoga Teacher and Head of the Ashtanga Yoga Mysore Program at The Seminyak Yoga Shala in Bali, Indonesia. 
Irena has 15 YEARS OF EXTENSIVE YOGA TEACHING and work experience in the field of yoga. In 2004 Irena opened Yoga studio in her hometown of Zagreb, Croatia and visits Europe two months every year conducting workshops and yoga teaching.
She has operated and taught at her studio for 10 years, establishing a traditional Ashtanga and Vinyasa program in a rapidly growing yoga community.
To read more about Ms Irena and watch the video Please CLICK HERE
YogaFX Main Event Syllabus Include the following

20 Nights Comfortable Hotel Accommodation (Check-in 7June – Check-out 27June)
Two Yoga Classes every day Ashtanga Vinyassa Bikram Hatha with real yoga students while the same time getting detailed knowledge of yoga class set up, opening series, standing series, floor series and yoga class closing sequence. Our afternoon class is Led Astanga, Vinyasa and Astanga Mysore class once your strength, balance and confidence start to shine through.
Extensive Yoga Posture Clinics which include detailed methodology of Anatomy Physiology and Posture Alignment of the Worlds-Most-Popular Yoga sequences.
Posture Clinics are real opportunities for you to TEACH YOUR FIRST CLASS with a room full of supporting students. What a great opportunity to break the ice
Comprehensive Yoga Class Teaching Dialogue Keywords. Knowing what to say.When to say it. How to say it. Knowing how to enter the posture, demonstrate the posture and exit the posture in a safe controlled methodical and knowledgeable way is extremely important for your yoga teaching career.
Yoga

FX

will teach you the tips ,tricks and techniques for the real world.
Actual Teaching Experience. During your Yoga

FX

RYT 200 Hours Yoga Teacher Training course in Bali you will have many many opportunities to teach your first yoga class to a real yoga studio full of supportive, loving, enthusiastic yoga students AND very experperinced lead trainers and staff.
YogaFX Includes Staff With International Yoga Teaching Experience – 30 sec video
                        ALSO INCLUDED………… ALSO INCLUDED……….
Live Yoga

FX

Events with Balinese Locals . During your time with us in June you will have the opportunity to teach first hand at a LIVE Local Balinese Community Yoga Event. Join us in our wonderful outdoor Yoga Shala, surrounded by rice fields and the beautiful calming soft breeze. Our last event have over 200 Local Balinese Yoga students.
The International Day of Yoga Bali 2020 Active participation and involvement on Sunday 21st June 2020 with over 2000 students participating.
Yoga

FX

RYT 200 Bali – Enquire now to put yourself on our Priority Enrolment List and receive details on our exclusive
🇼🇫Yoga

FX

EXCLUDE PRE-COURSE PREPARATION – A REAL GAME CHANGER !
🇿🇼100% Money Back Guarantee*and Flexible Food Options
🇽🇰Yoga

FX

RYT 200 Hours Main Event Has Limited Student Numbers-Avoid disappointment and prices rises . Pls Don't leave until the last minute

And there's more….
🇸🇱Complementary Airport Pick Up
🇸🇲Goodie Bag on arrival and Local Sim card option
🇨🇳Extended Bali Stay Option Available to 60 days
🇨🇳Take Your Course With The Friend and Share The Fun
🇸🇷Traditional Balinese Graduation Dinner and Dancing
ALSO INCLUDED………. ALSO INCLUDED…….
The Complete Yoga

FX

Lifetime Yoga Manual -This exceptional, comprehensive 250-page manual has been carefully crafted to include among others:
🇸🇹The complete Hatha yoga series of postures and benefits
🇸🇻The complete Ashtanga sequence of Hatha yoga postures
🇸🇾The complete Bikram beginner's series of Hatha yoga postures
🇹🇦The secrets of the Kundalini               🇹🇨The keys to success in life
🇹🇩Other topics covered in our Yoga

FX

Lifetime Yoga Manual
🇹🇫The importance of yoga                     🇺🇬External, internal yoga
🇹🇳The obstacles of yoga sadhana        🇺🇳The divine power of the mudras
🇻🇦Seven chakra energy centers           🇽🇰Acupressure               🇾🇪Plus much much more
YogaFX New Teachers have the freedom and confidence to teach yoga any time any place anywhere – 30 sec video
ALSO INCLUDED………… ALSO INCLUDED……….
The Yoga

FX

Teacher Training Posture Clinic Workbook– This workbook is one of the two yoga course companions that you will put in your bag and take everywhere with you during your stay. This Yoga

FX

at-a-glance quick reference guide is for taking to your class and posture clinics. It will help and detail alignments, adjustments, and posture benefits.
The Yoga

FX

Yoga Class Keyword Dialogue- The second of your constant yoga course companions is Yoga

FX

Yoga Class Keyword Dialogue which includes the 20 most important yoga teaching keywords.It will always be on hand to offer yoga class dialogue keywords just when you need them. This Yoga

FX

Yoga Class Keyword Dialogue guide offers complete, comprehensive, and detailed posture dialogue for a 45-minute, 60-minute, and up to a 90-minute yoga class.
Graduate with TWO Yoga

FX

International Certifications- Yoga Alliance RYT 200 Hours and American Council of Exercise certifications INCLUDED
Receive your personal Yoga

FX

RYT200 CERTIFIED YOGA TEACHER ID card for easy confirmation to future employers. INCLUDED
Yoga

FX

Teachers can Re-join future Yoga

FX

TTCs as staff opportunities, plus much ,much more INCLUDED. Enquire today. 
 And What Happens After Your Course has Finished ? You Graduate As A Certified Yoga Teacher
Our Graduation Event is one where you will receive not 1 but TWO Internationally Accreditated Yoga Teaching Certificates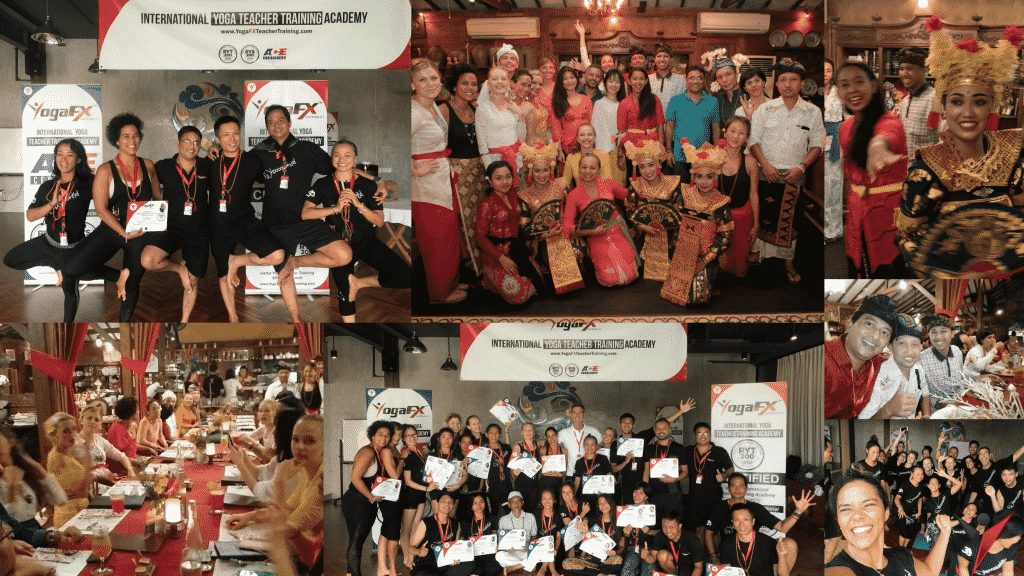 Congratulations – A Sneak peak behind the scenes at our YogaFX Fantastic Graduation Day-30 sec video
What Do Our YogaFX Students Say?
"This All Sound Fantastic but What do Our New Yoga

FX

Teachers Say?"
5 STAR REVIEWS 🌟🌟🌟🌟🌟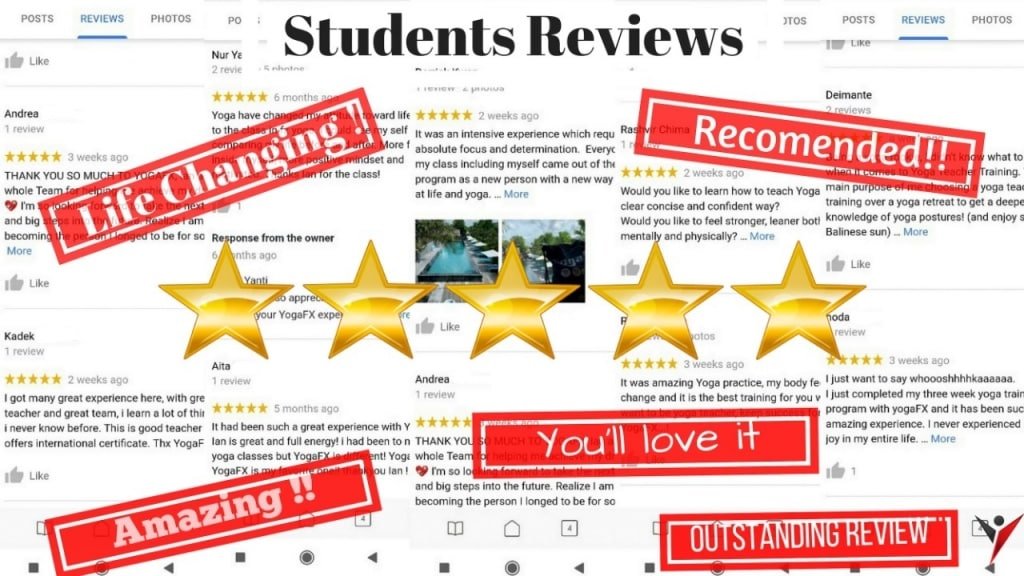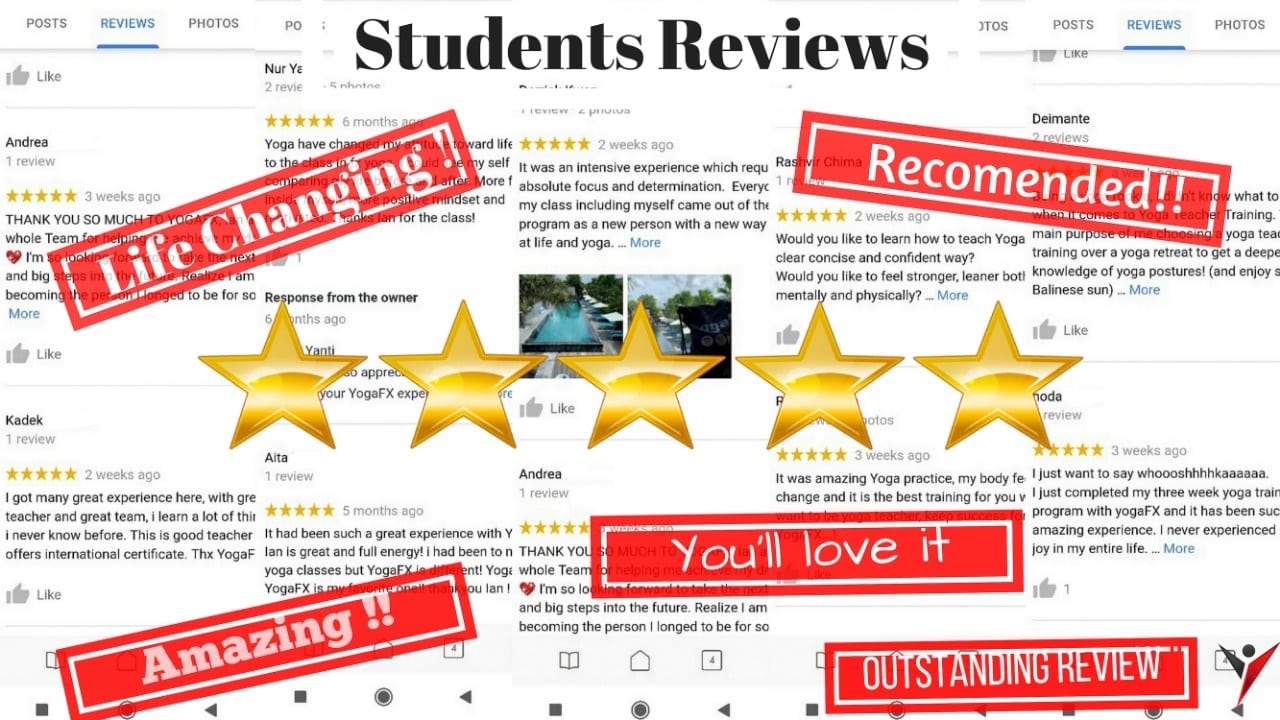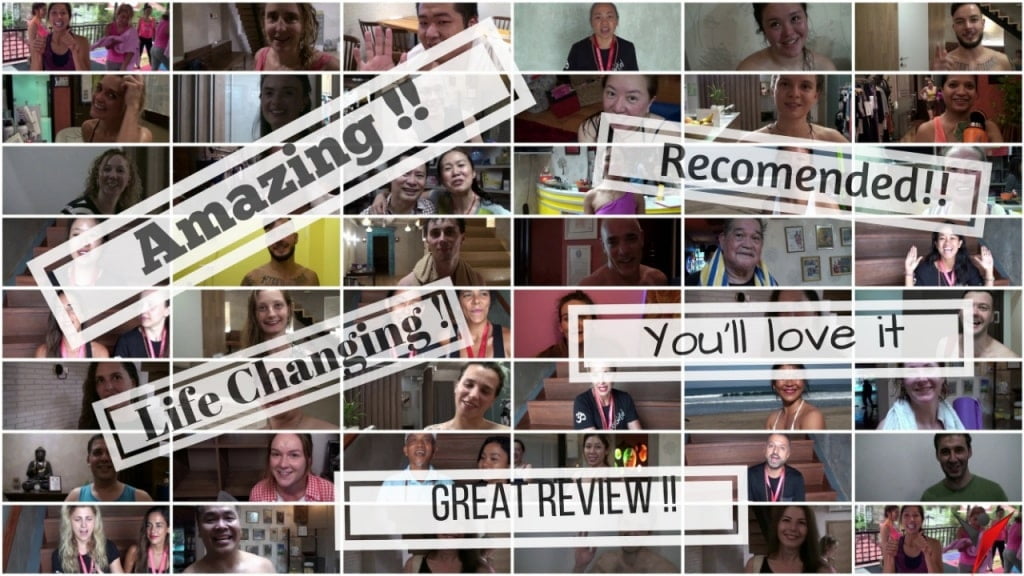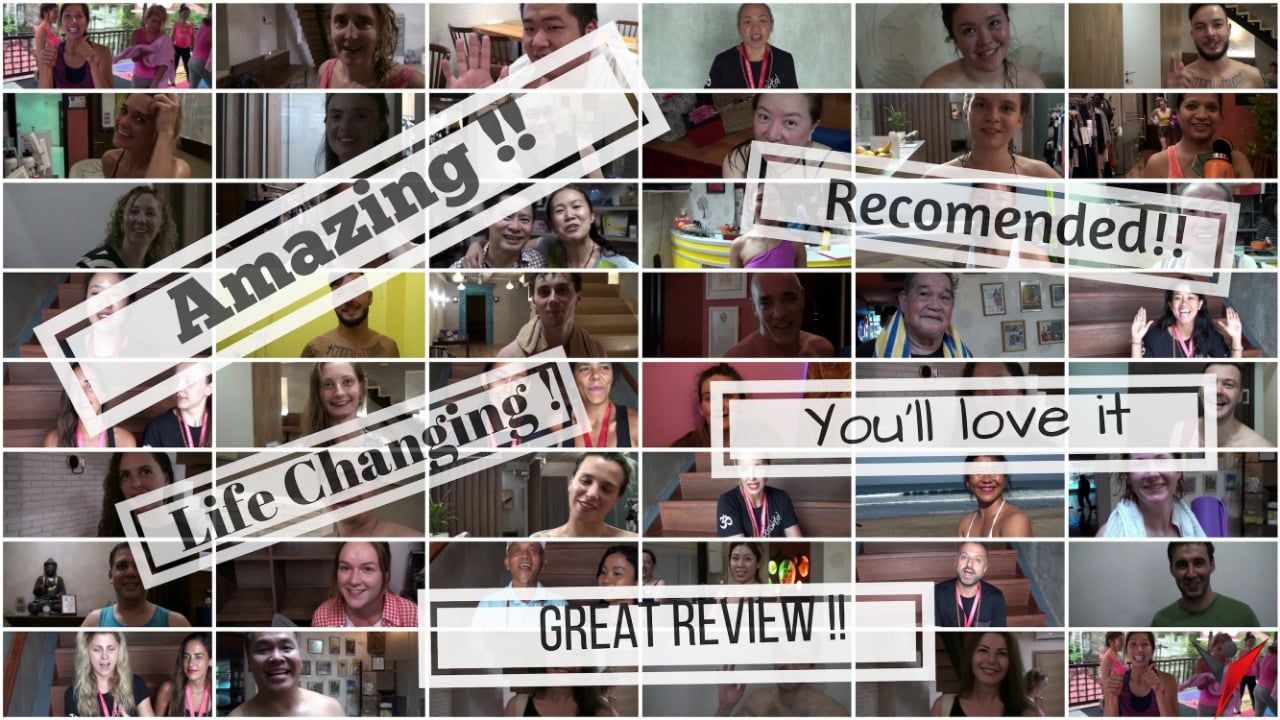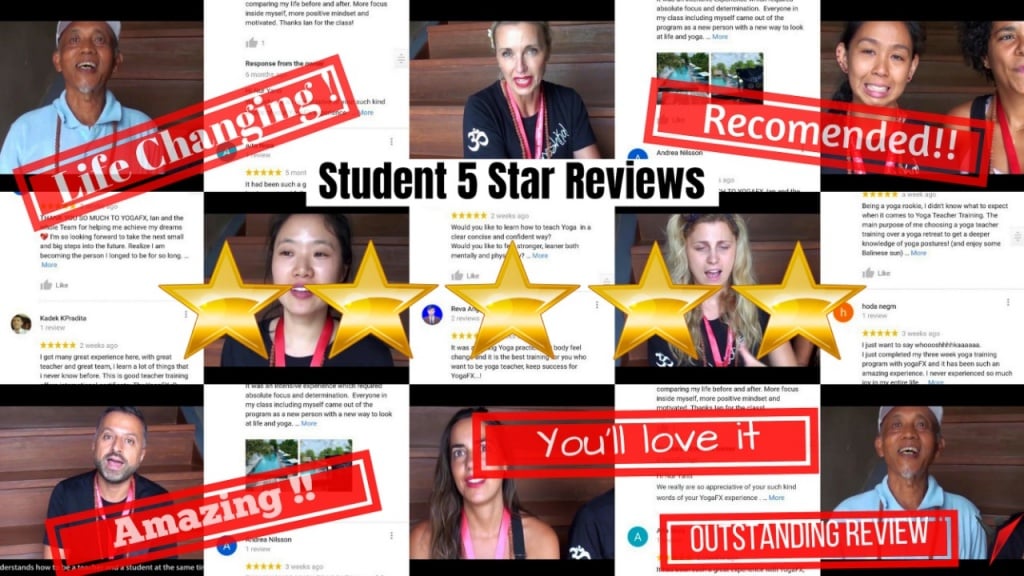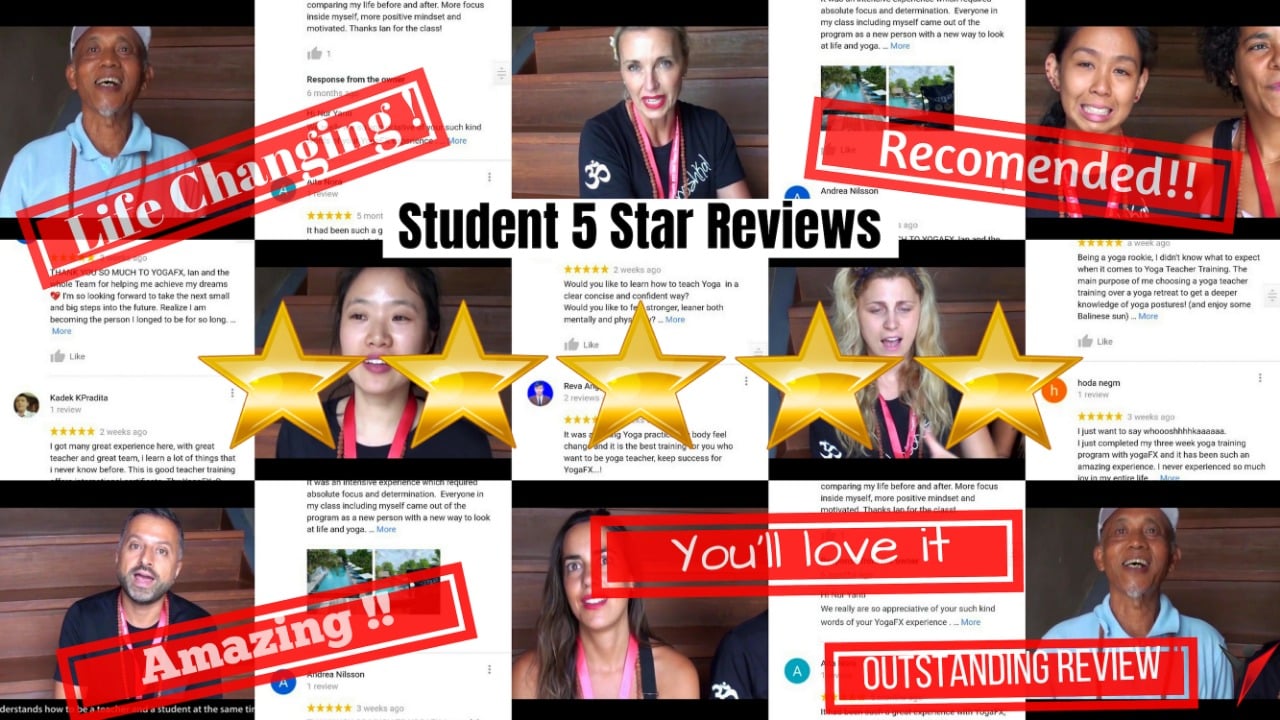 Yoga Teacher Training Bali | Yoga
FX

Graduate The World's Greatest Yoga Teachers For The World's Best-$1999 Value-For-Money-Price | Yoga Alliance Certified – Inquire Now.

And after Graduation we can relax and have a dance at our YogaFX Graduation Dinner-30 sec video
Yoga

FX

Bali Main Event is
Monday June 8th to Friday 26th 2020
This will be one of the most memorable experiences of your life.
Your Yoga

FX

Yoga Teacher Training in Bali is not only learning about how to teach Yoga.
It is about connecting with Philosophy of Yoga and Demonstrating This Yoga Philosophy through your teaching. Mind Body Spirit.
This YogaFX

Main Event in June

 and one not to be missed.
Yoga Alliance Certified
American Council of Exercise Certified
Best-Value-For-Money RYT 200 hours
Very Experienced lead trainers and staff
Real life Yoga Teaching experience offered
International Day of Yoga 2020 Participation
From $1999 Early Bird (Normal $2299) Limited Early Bird Student Numbers Available 
Before you book anywhere, please check your schedule, and enquire now to see the great options during this Main Event.
Your total investment is well below what other RYS's are charging JUST FOR THEIR Course. Their Accommodation cost are extra .Wow !
Our Yoga

FX

price will not be repeated and will rise on future courses. Early bird Price $1999 ( full $2299 Triple Share ) Enquire Now and place yourself on our Priority Enrolment List.
Please check availability with us first before direct booking to avoid any disappointment.
We look forward to hearing from you, and seeing you in Bali soon.
Thank you for your interest in Yoga

FX

. It really is appreciated.
Have a great day and Namaste
The Yoga

FX

Team Bali
Inquiry Hotline+628113888330
There are LIMITED NUMBERS AVAILABLE for this fully inclusive RYT 200 Hours Yoga Teacher Training in Bali.