Yoga

FX

100% Money Back Guarantee
Plus More Yoga Teacher Inclusions
At YogaFX we believe passionately in providing you, our yoga students not only the World's Greatest Yoga Teacher Training Course, but we also believe in providing you with the Best-Value-For-Money-Yoga Alliance Registered RYT 200 Hatha Course, that your investment can buy.
Checkout Our Yoga

FX

Main Event in June
And Save Thousands CLICK HERE for more info
Upon your arrival and registration you will receive:
1. A 100% Money Back Guarantee.
Yes, that's right. Your investment with us has a 100% Money-Back Guarantee no questions asked. All you have to do is write us a quick note of your request to leave the course by exactly 12 pm on your 2nd Day. We will refund 100% of your investment minus any accommodation cost. That's it!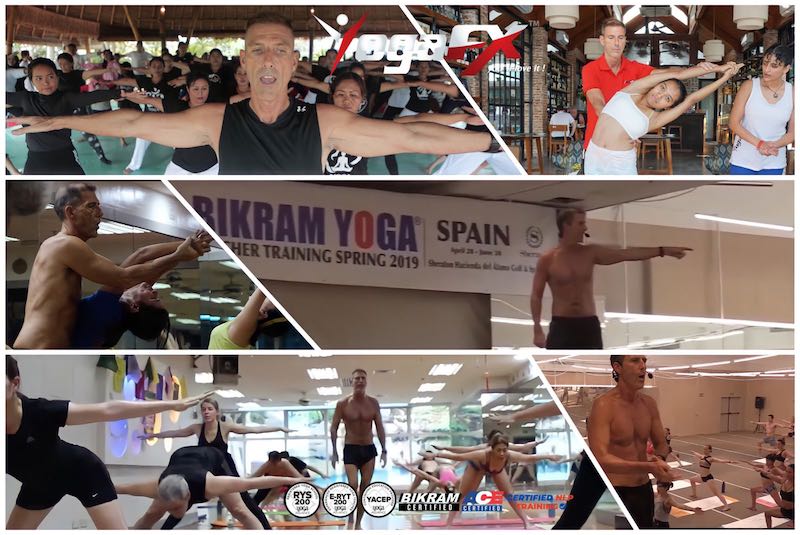 2. The Complete and Comprehensive 250 Page YogaFX Lifetime Yoga Teacher Training Reference Manual
This exceptional, comprehensive 250-page manual has been carefully crafted to include among other's

Hatha yoga series of postures and benefits.

Ashtanga sequence of Hatha yoga postures.

Bikram Beginners Series of Hatha Yoga postures.

Secrets Of The Kundalini.

Keys To Success In Life.
It is from these two Hatha Yoga series, the world's most popular yoga sequences, and after developing a significant, confident, and strong posture dialogue, you will have complete freedom and enthusiasm to explore any other yoga class sequencing or styles. Including Vinyasa, Yin, and Flow.
Other topics covered in this comprehensive yoga manual are: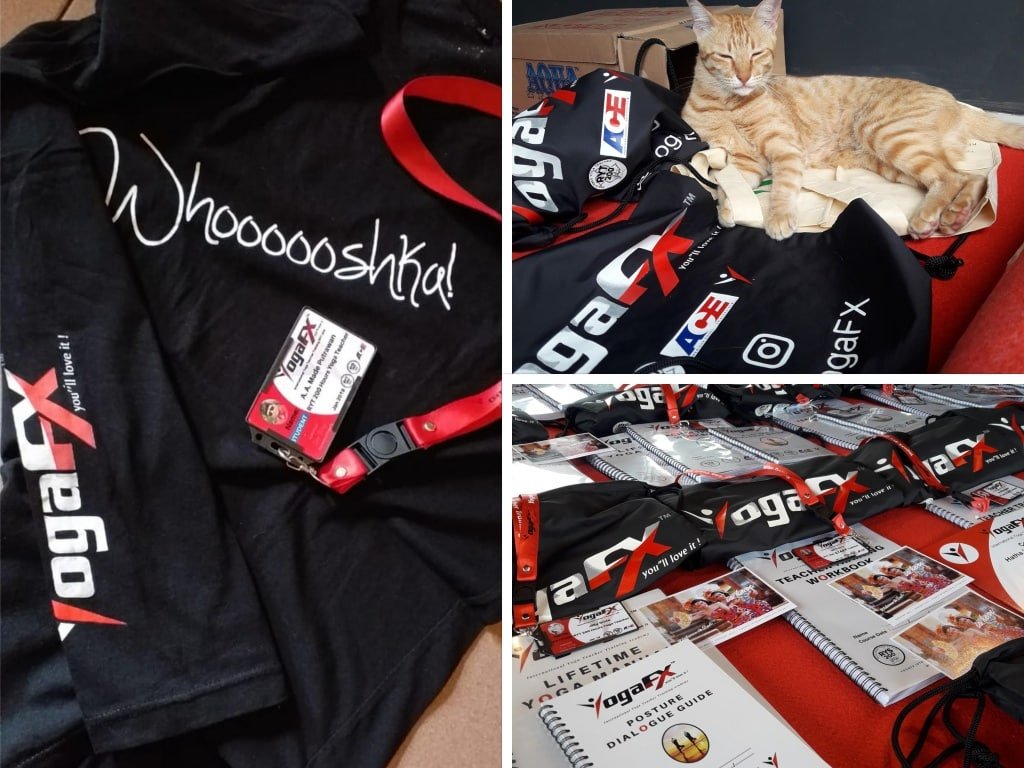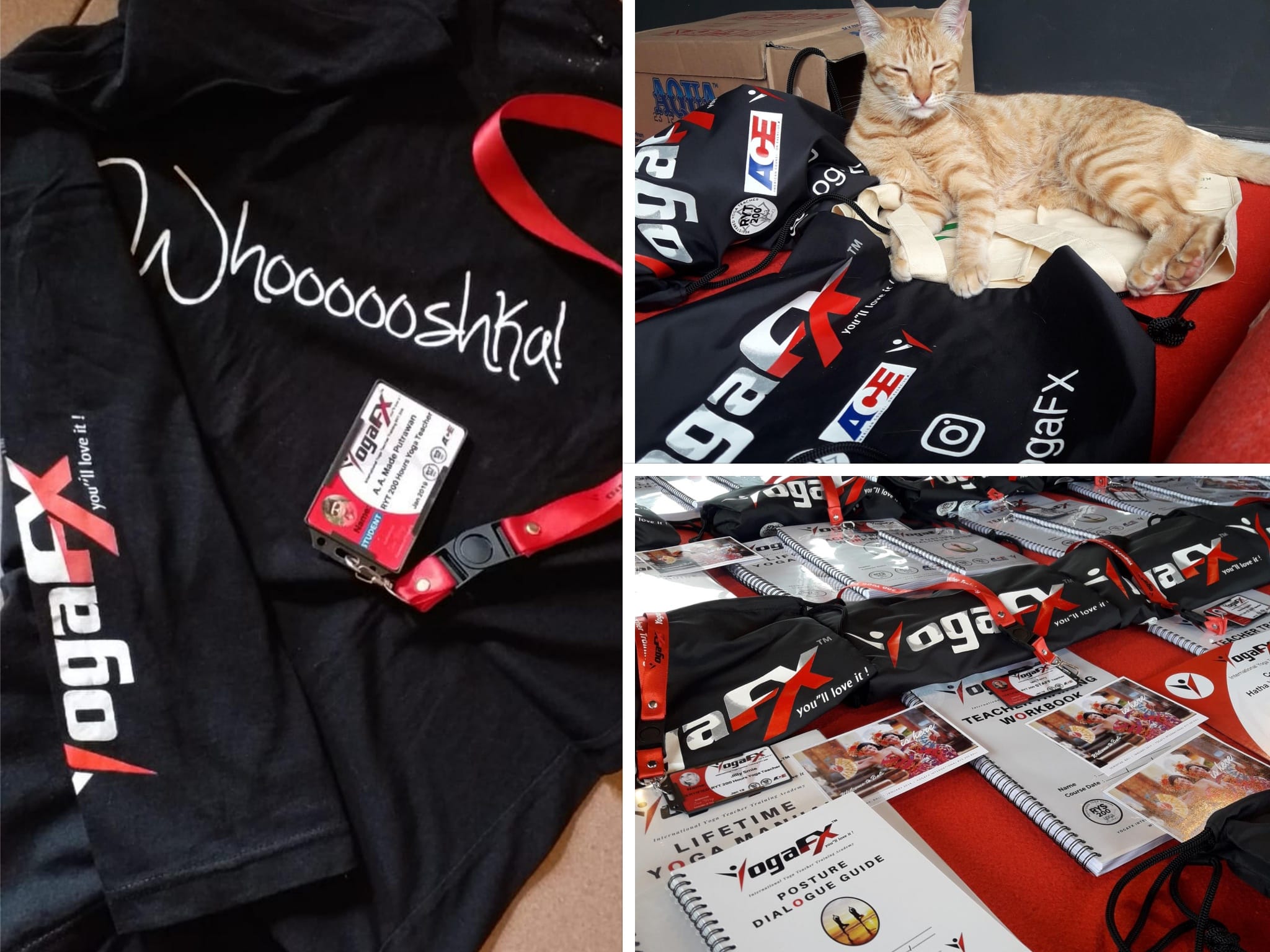 Importance of yoga

Obstacles of Yoga Sadhana

External, Internal Yoga

Divine Power of The Mudras

Seven Chakra Energy Centres

Acupressure

Plus many more.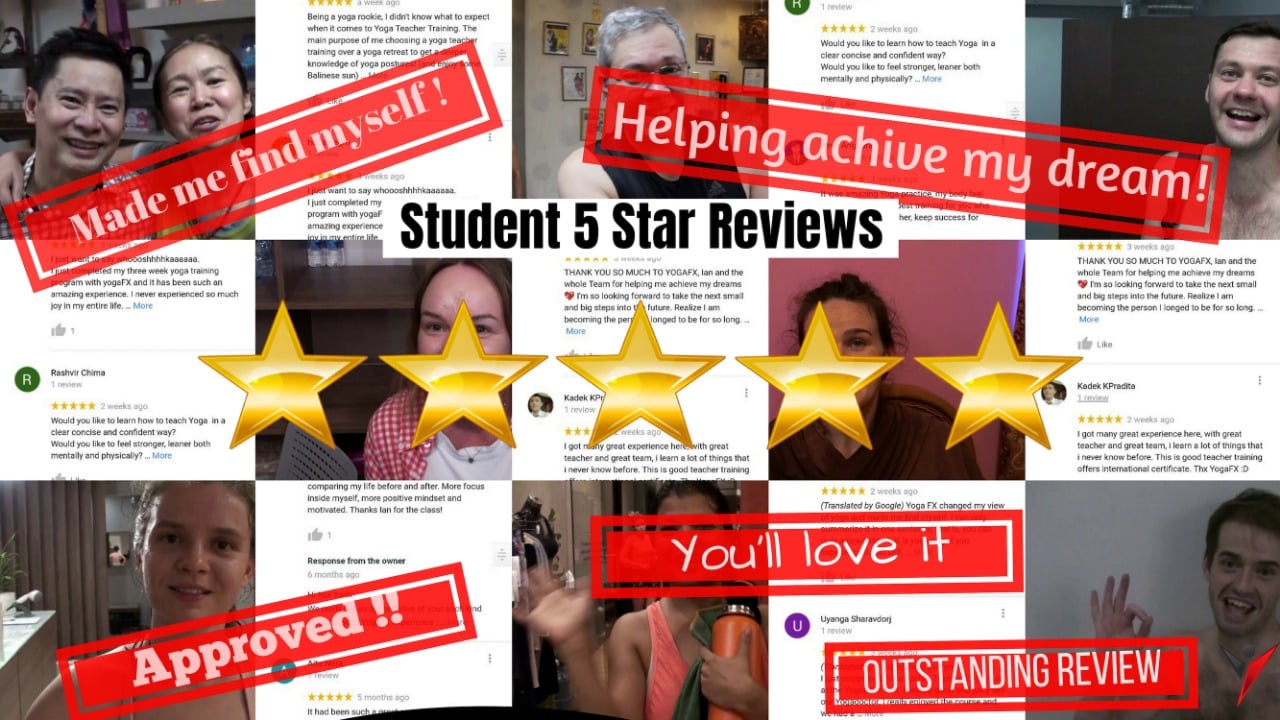 And the best news is, that we believe once you have made your intention to join us in Bali, by transferring your $349 RYT 200 Hours Yoga Teacher Training Course deposit, it is only right that we send you something in return straight away, as a demonstration of our gratitude.

3. A 150 Page Yoga

FX

Posture Clinic Workbook
This workbook is one of the companions you will take everywhere during your stay.
This YogaFX at-a-glance quick reference guide is for taking to your class and posture clinics. It will help and detail alignments, adjustments, and posture benefits. Along with quick dialogues references and space for taking notes. There is also an easy video access link for educational tutorials which will be most helpful during your course non-contact hours.
4. Joanne-My Yoga Dialogue Guru Value
The second of your constant Yoga Course companions is Joanne-My Yoga Dialogue Guru which includes The 20 Most Important Yoga Teaching keywords.
Joanne, your Yoga Dialogue Guru will always be on hand to offer yoga class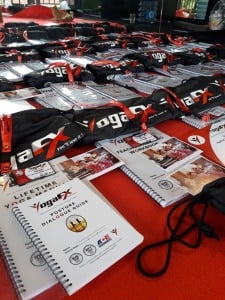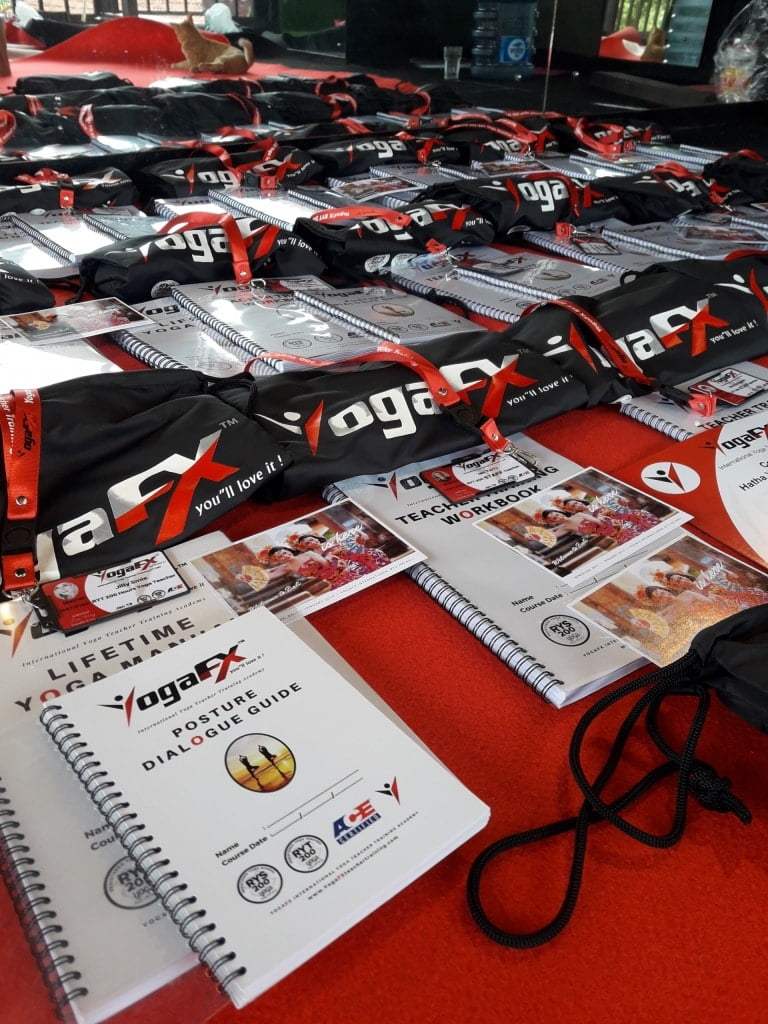 dialogue keywords just when you need them. This yoga dialogue guru offers a complete, comprehensive, and detailed posture dialogue for a 45 minute, 60 minutes, and up to a 90-minute yoga class.
Joanne will cover posture dialogue from the start of your posture, through to the finish, and everything in between. Your Yoga Dialogue Guru also includes yoga posture benefits and dialogue variations in order to keep things fresh and broaden your posture knowledge.
Treasure and keep in a safe place !
5. Paid a deposit elsewhere to get the "early bird price"

And now feel that our course would be more suitable for you, and at the same time save you thousands of dollars?
Then don't worry. We are aware that the other RYS's will not refund your in some cases an enormous deposit.
Please talk to us, we have offered solutions to many students just like you that have found themself in this predicament. In all cases, the result has been very happy students joining our course and graduating as one of The World's Greatest Yoga Teachers.
Ask Us Now About Our Yoga

FX

Deposit Paid Mistake Option
6. Accommodation Included 19 nights in Beautiful Seminyak Bali
Yes that's right we are taking your accommodation expenses and including them in our all-inclusive Yoga Alliance Approved RYT 200 Hours Yoga Teacher Training Course. And still, we are managing to keep your total investment well below what other RYS's are charging JUST FOR THEIR Course. Enough said!
YOUR ACCOMMODATION OPTIONS ARE STRAIGHT FORWARD
a. Triple Share Option.
Suitable for a smaller budget and for yoga groups traveling from overseas.
Limited to only 6 students per course.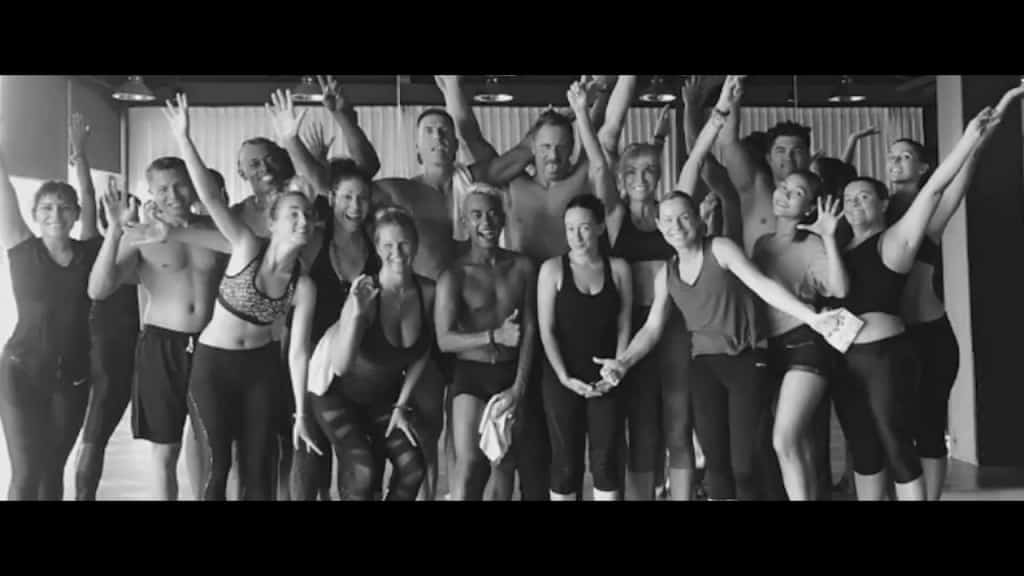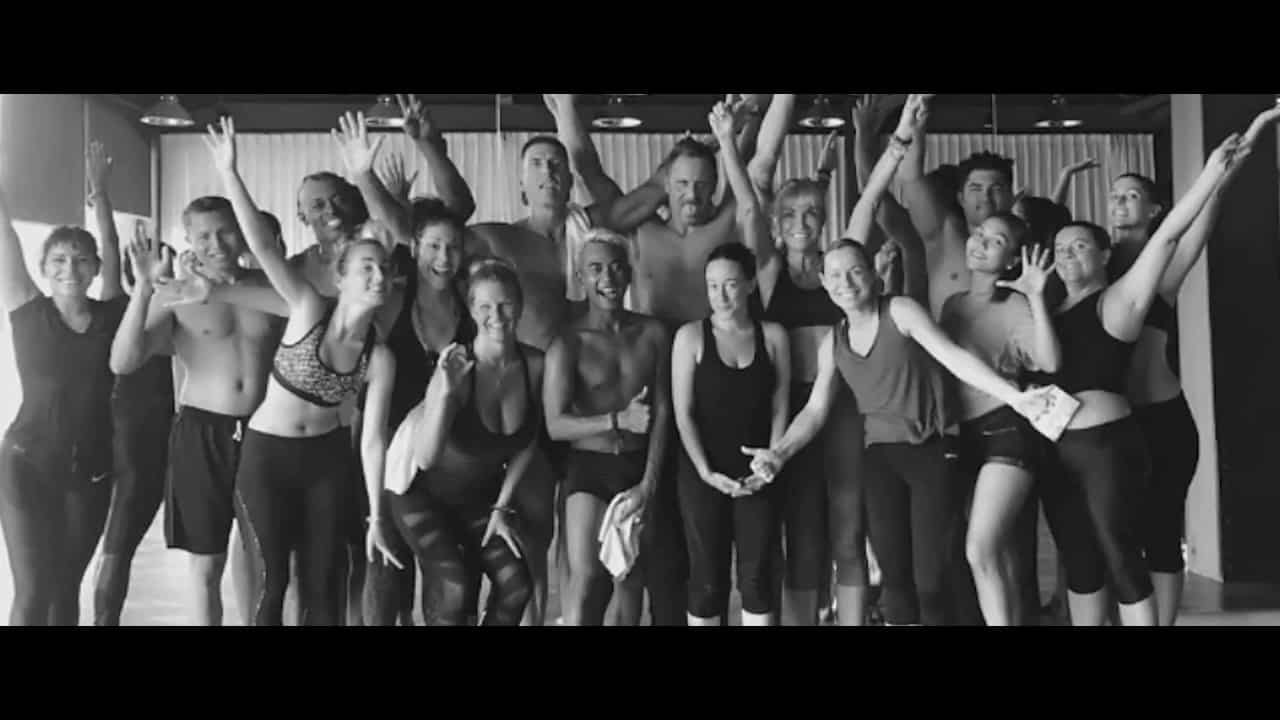 One of the benefits of the triple share is that there are only two rooms of three beds available, in one large villa. VillaFX is positioned next to the pool. VillaFX has its own kitchen, bathroom, shower, TV, and large common area for relaxing and practicing after your day. A quick dip in the pool is two steps from your front door.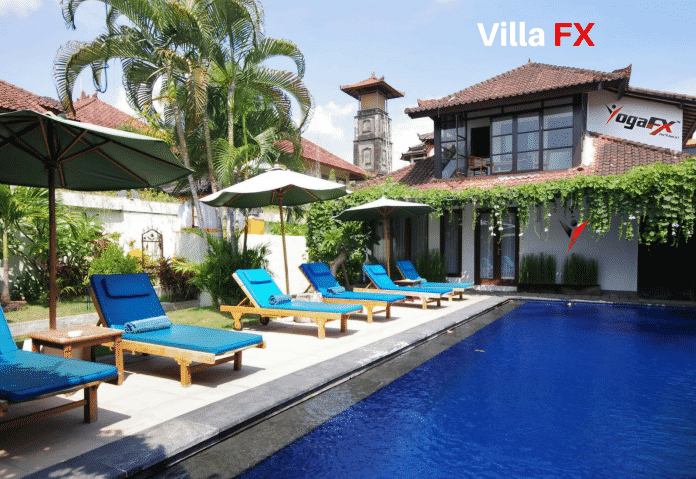 A total of only 6 spots are available in our 19 nights fully-inclusive accommodation and RYT 200 hour package. Why not arrange a small group of your yoga friends and ask us about a further group booking discount. Minimum 6 people for group discount booking.
Only 6 spots. All this for only $1999 pp, fully RYT inclusive.
Your total investment is well below what other RYS's are charging JUST FOR THEIR Course. This price will not be repeated and will rise in future courses.
Do not miss this!
b. Double Share Option –
Limited to only 16 students per course.
Perfect for you and a friend. The room includes two good size single beds, own shower, fridge, kitchenette, TV. Imagine a tidy hotel room. A total of only 16 spots are available in our 19 nights fully-inclusive accommodation and RYT 200 hour package. Ask us about our "Share-The-Fun-With-A-Friend" option and receive a further 10 % discount for two friends who come together and join the same course.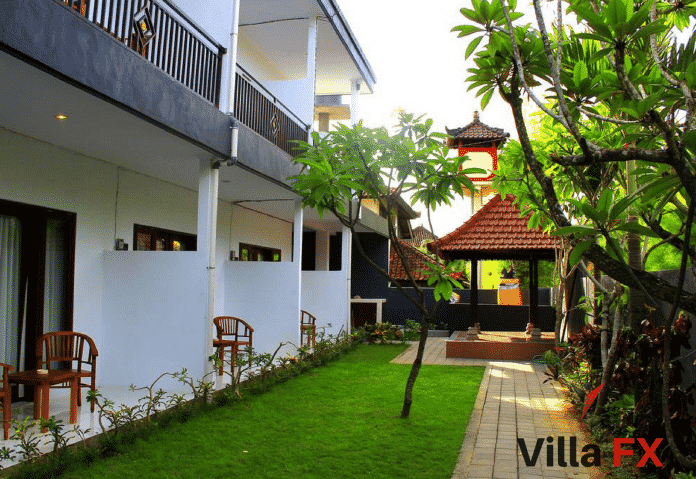 Only 16 spots. All this for only Early Bird $2499pp, fully RYT inclusive.
Your total investment is well below what other RYS's are charging JUST FOR THEIR Course. This price will not be repeated and will have to rise in future courses.
Do not miss this!
c. Single Room Option
Limited To Only 1 Premier Suite
Perfect for Couples having a getaway yoga retreat in Bali, or a Yoga teaching couple with designs on building their own yoga community. This option is also perfect for the single professional wanting a bit of extra room and luxury.
This a large premiere suite with its own kitchen, bathroom, separate common area, TV, double size bed, and only one step away from the pool.  A total of only 1 premiere suite is available in our 19 nights fully-inclusive accommodation and RYT 200 hour package.
One suite. All this for only $2999 single person, Please ASK ABOUT EXTRA PERSON COST
Only one room available and is a very popular request.
Your total investment is still well below what other RYS's are charging JUST FOR THEIR Course. This price will not be repeated and will rise for all future courses.
Do not miss this!
7.Yoga Alliance Registration RYT 200 Certificate
Yes. The certification that you receive from YogaFX on completion of the course, will allow you to apply for Yoga Alliance for registration as a certified yoga teacher. It is not mandatory to apply for Yoga Alliance registration but it will significantly improve your yoga teaching opportunities. We will take you through the yoga alliance registration process step by step. BIKRAM ASHTANGA VINYASA HATHA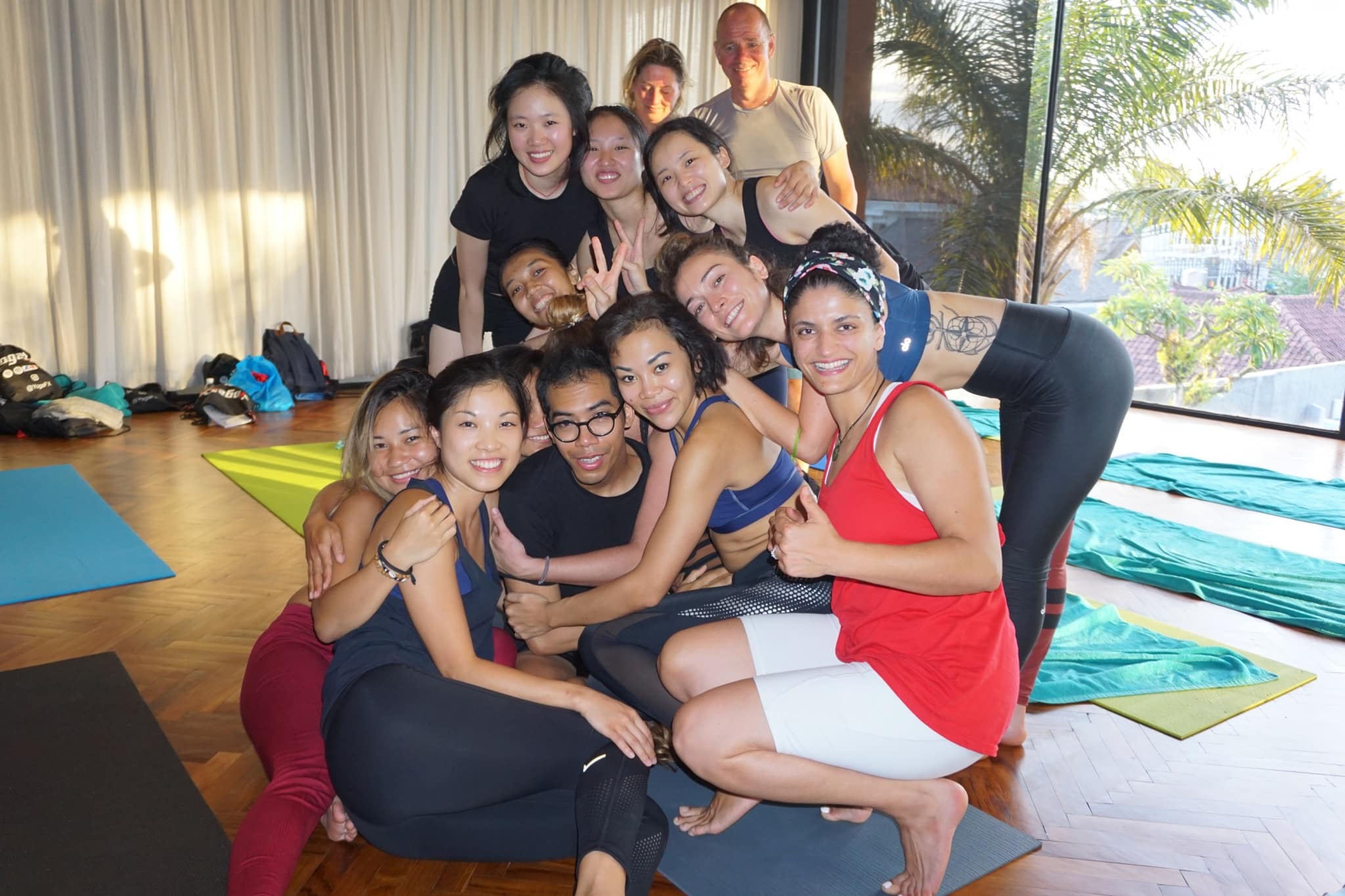 And the most stunning news is this !
Your total YogaFX Yoga Teacher Training investment is absolutely well below what other RYS's are charging JUST FOR THEIR Course.
At YogaFX we are committed to providing you our students with a complete WIN-WIN scenario with any life-changing investment decision which potentially can change the course of your life.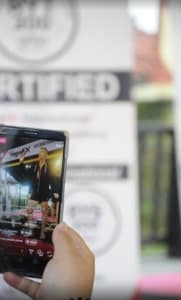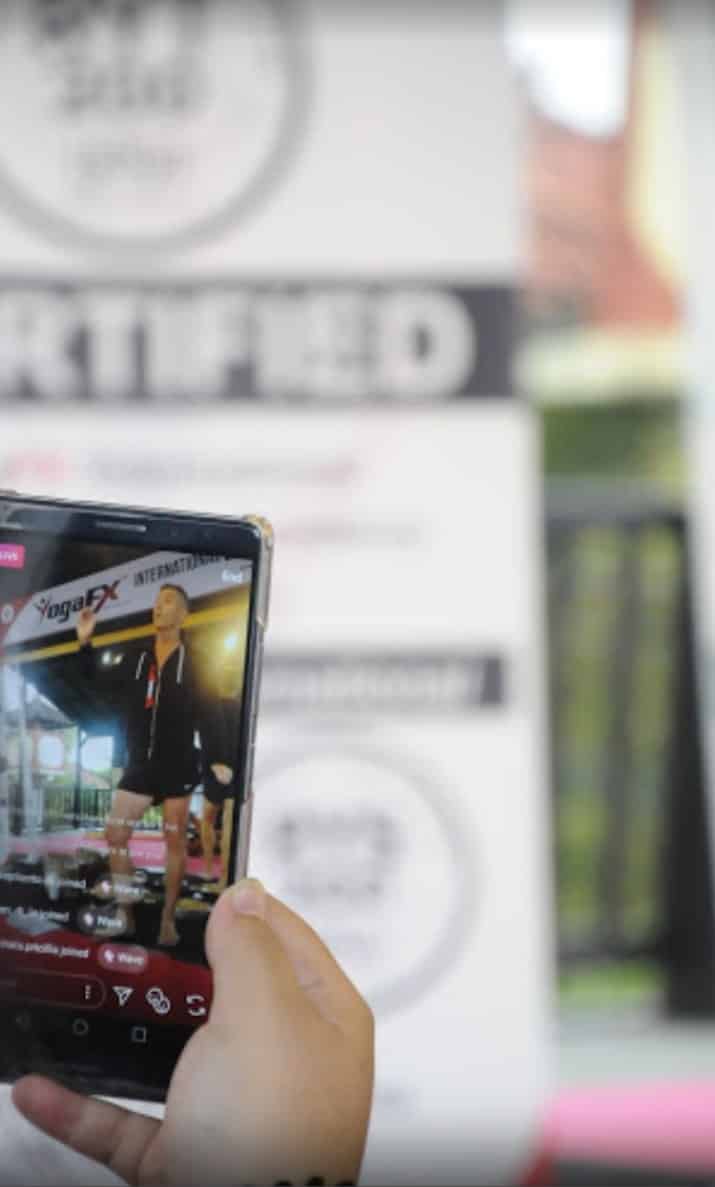 We can only achieve this course value because of our tremendous goodwill developed by our long history in Bali, and because of the trust, respect, and cooperation of the local Balinese community.
In turn are passing on to you our students this good-will by maintaining our recognition as The-World's-Greatest-International-Yoga-Teacher-Training-Academy, offering The-World-Best-Value-For-Money-Yoga-Teaching-Training-Course.
The above course inclusions are a one-time one-course offer!
8. These course inclusions
And our all-inclusive RYT 200 Hours and accommodation package will not be repeated.
We have a limited number of rooms on offer and a limited number of students that can participate in this course.
Price rises on our next course are inevitable, as there are tremendous venue pricing pressures within Bali especially in one of the most desired Bali locations, Seminyak.
Please talk to us today we would love to hear from you and let's start the New Year with a resolution that has absolutely the potential to change your life!
Do Not Miss This!
9.Teacher Training Rejoin Anytime Free
Yes, that's right! All of our YogaFX students, now teachers are very welcome to come back and join us on future YogaFX Teacher Training Courses. Some teachers come back and join as staff, all you need to do is cover accommodation costs.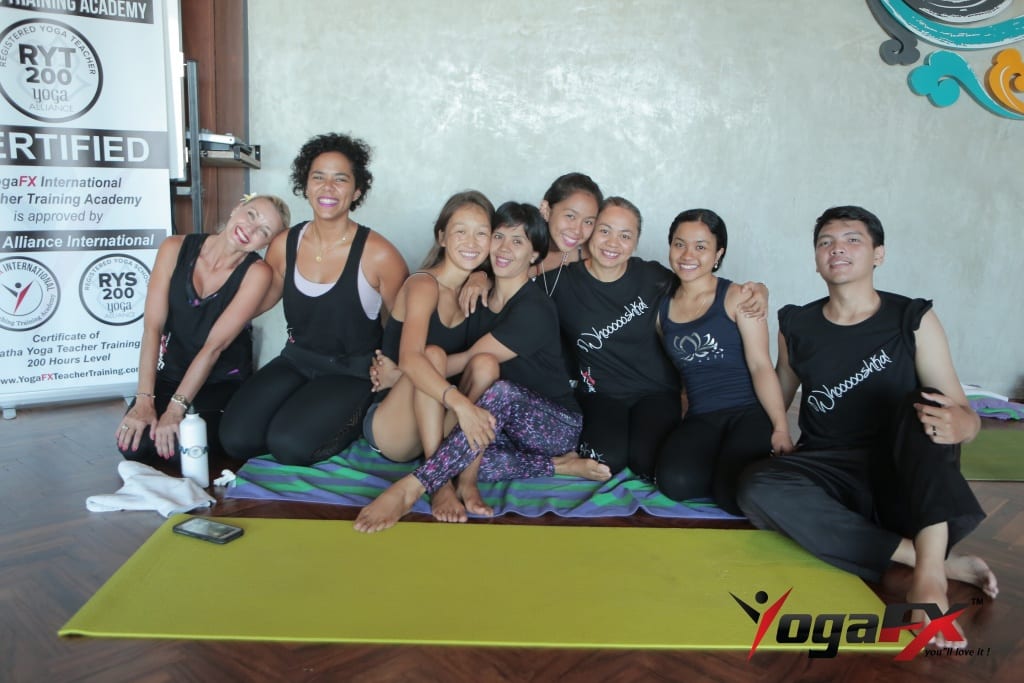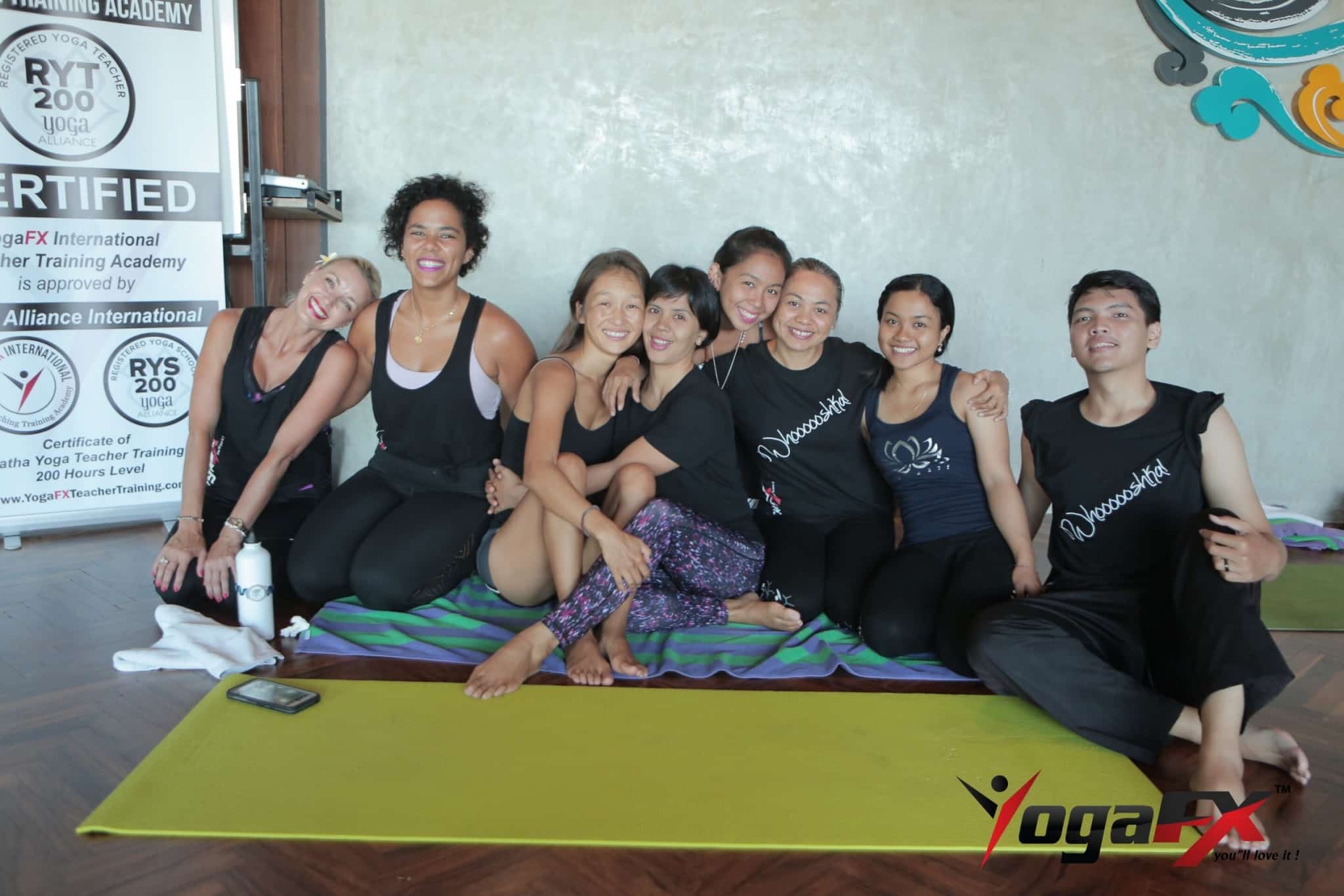 Checkout Our Yoga

FX

Main Event in June
And Save Thousands CLICK HERE for more info
10.YogaFX Graduates Private Members Lounge FREE Access Value $349
We like to think that we are so much, much, more than just another Yoga Teacher Training Course. Upon your graduation from YogaFX, you will gain access absolutely FREE OF CHARGE to our vast resource library which has in excess of 60,000 words. Topics covered range from:

Good Night's Sleep

Stress

Anxiety

Traveling

Apparel Trends

Pranic Healing Yoga

Practice Started Kits

The Complete New Yoga Studio Marketing Plan.
This resource has been carefully compiled over the past 8 years from gaining knowledge, wisdom, and contributions from many experienced professionals in their chosen field. We have carefully selected the most valuable and useful information.
The general public can access this most valuable resource and is available at a price of $349. Upon graduation from your course access is absolutely FREE
This is absolutely NOT TO BE MISSED resource.
11. Yoga

FX

Offers Local Pre Registered SIM Phone Number
With 8GB of data pre-loaded. Please advise if you require a local SIM Card on your arrival.
The Internet in Bali has its challenges but at least you can save on International Roaming charges.
12. Friends With Benefits-
Why not share the fun and your Bali experience with your family and friends? When two friends join the same course at the same time both will receive a 10% Off their Yoga Course Investment and have your own room to share. Perfect!
13. Yoga

FX

Discover Your Flexible Food Options And Be Amazed At Your Cost Savings
Food Options. It is very important to eat the food that you like. When you join our YogaFX Teacher Training Course here in Bali you will be treated as adults, and our goal is to keep your yoga environment as close to real-life scenarios as possible. One of the most difficult transitions a new yoga teacher will go through is the first week of their Yoga Teacher Training, new faces, new environments, new routines, many more yoga practices that you are used to, and a lot of new information to take in.
The YogaFX Approach Is Different.
Our YogaFX founder lives in Bali and has done for a number of years. It is because of his relationship and respect for the Balinese people and its culture, that our founder has been able to negotiate great accommodation, food packages.
These benefits are passed on to our student's in-full, by way of a huge reduction in overall RYT 200 Yoga course price packages. We have also removed the other areas of a yoga course supply chain where the RYS's can possibly receive kickback commissions.
We want you to have more control over where you spend your money.
All of these savings combined results in you our student having a complete accommodation and RYT 200 inclusive package, well below what the other RYS's are charging just for their course alone.
What if you have the freedom to set your own daily food budget and not being charged for a one-size-fits-all food menu policy? 
What if you had a selection of local restaurants with complete food options available? Menus ranging from Japanese, Chinese, Mediterranean, Balinese, Western, Vegetarian, Vegan, and all other food options all within walking distance of your room and offering…
A 20% food menu discount for all YogaFX Students
Yes, that's right! We have negotiated and confirmed that all our YogaFX students will receive a FULL 20% DISCOUNT OFF the menu choices from our local restaurants. These local restaurants have been carefully selected for their menu options, variety, cleanliness, ambiance, menu flexibility, hospitality, and service of the staff. In short, we have road tested each one of these restaurants beforehand, to ensure that they are of the highest standard when it comes to our YogaFX recommendation. All you will need is your YogaFX Academy ID card.
Isn't it about time, that you are in the right place at the right time!
CLICK HERE For more Course Inclusions and Main Event details