HUNDREDS OF PARTICIPANTS FROM VARIOUS AREA JOIN THIS YOGA CLASS ACTIVITY.
YogaFX International Yoga Teacher Training is hosting a one-off truly International Yoga Event affiliating with Pak Oles Group and PPYNI. Our International Yoga Event started on Sunday October 30th with over 250 participated.
YogaFX was actively INVOLVED in the preparations, press conferences and demonstrations on this Internationally Celebrated Yoga Event in Bali.
The speakers:
Ian Terry, Yoga

FX

Founder, from UK
Master Slamet Riyanto, PPYNI Chairman, from Jakarta
G.N. Wididana, Pak Oles Group, from Bali
Dr. Sumit Sharma, Therapeutic Specialist, from India
Join Us in the next event. Click Here For More Details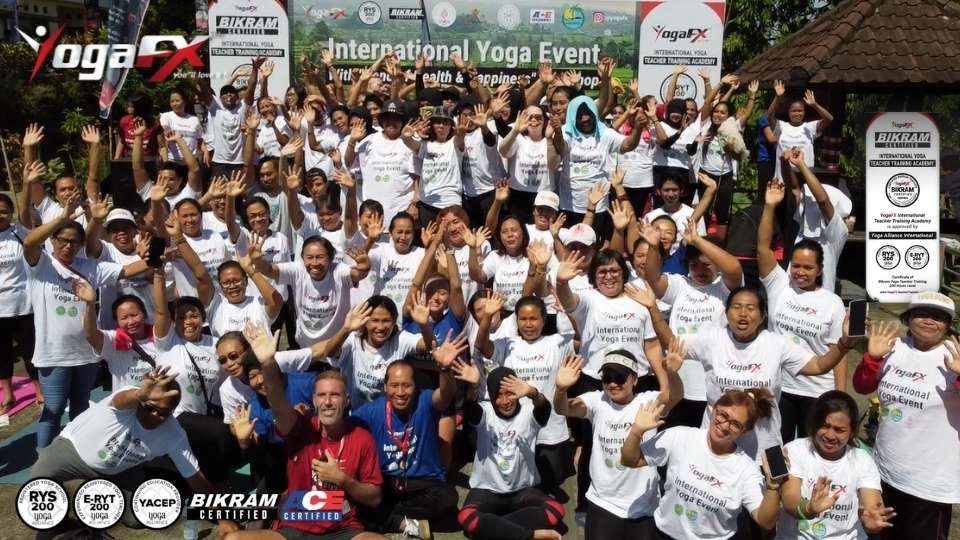 EXCLUSIVE