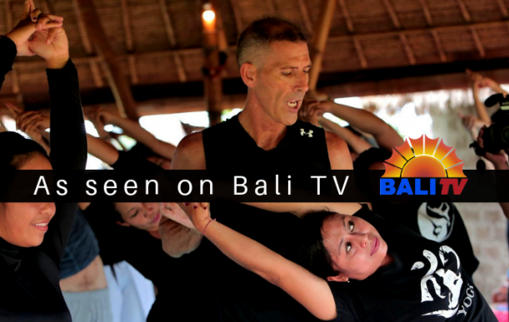 Why Choose Yoga

FX

International Yoga Teaching Academy?
YogaFX International Yoga Teacher Training Academy is a yoga teaching program based on proper alignment, sequencing, keyword dialogues, anatomical awareness, and education.
In addition, OUR YOGA TEACHER TRAINING's core aim is to restore proper, balanced posture to the body. This is achieved through neutral positioning. Starting from the feet, moving to the knees, pelvis, spine, rib cage, and skull.
Modern studies state that a balanced posture allows the body to develop strength and stamina.
Our YogaFX Yoga Teacher Training Academy is a team of Leading Professional Yoga Teachers.
From over 20,000 + hours of combined real-life yoga teaching experiences, we have together, carefully designed our YogaFX RYT 200 Hours Teacher Training Course, to transform you into one of the world's greatest teachers.?
We maintain our teacher:student ratio, ensuring that you will receive personalized attention, care, and support all the time.
YogaFX International Teaching Academy have trained and taught students around the world.
Our teachers have a very high standard. They had completed their own personal yoga training courses well over 1000 hours, NOT including their teaching hours, which in most cases exceeds well over a further 1000 hours.

WITH YOGAFX, you will become a member of a larger yoga community with the opportunity to be invited to interesting workshops, follow up educational newsletters, yoga teaching advancement courses (RYT 300 Hours, studio franchising, social media marketing, yoga studio set-up, and business marketing) An opportunity also exists for you to join our teaching staff and to gain enough experience for you to open your own YogaFX studio, with our help and guidance.
You are also welcome to re-join our Yoga course for a tune-up, to gain more experience, or just to have a break. This re-join is absolutely no charge, other than accommodation.
We would love to see you again.
WE LIKE TO THINK that we are so much, much, more than just another Yoga Teacher Training Course. Our YogaFX Members ONLY Lounge for example has a vast resource library of over 60,000 words that all YogaFX Graduate can access for FREE.?
Topics covered Yoga for a Good Night's Sleep, The Complete New Yoga Studio Marketing Plan and Set-up, and many more!
YogaFX is pioneering dynamic innovative contemporary…
…and we strive to make your Yoga Alliance RYT 200 hours Yoga Teacher Training accessible, affordable, and enjoyable for everyone.

We are not like any other Yoga teacher training course; we don't just take your money, give you a certificate and say bye, good luck, and never see you again.
YOUR SUCCESS IS OUR SUCCESS?
You will also be pleased to know that YogaFX International Yoga Teacher Training Academy has also had its course syllabus accredited and credentialed by the American Council Of Exercise (ACE). To read more details about the added value to your course and why this is important please CLICK HERE
We believe that once you have graduated from YogaFX as a new yoga teacher your journey has only just begun.
Above all, Our support, guidance, and advice are always on hand and just a WhatsApp away.
At YogaFX, we love what we do, and we do it with our hard work. We hope that you will too!
Life Expands With Courage
EXCLUSIVE