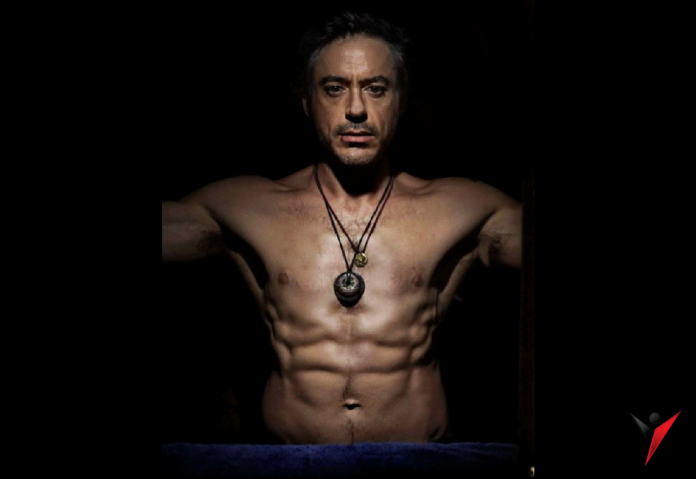 Our staff of yoga teaching mentors are highly regarded international yoga teachers.
They will guide you through every step of your training.
Taking elements from the world's most popular yoga series we are able to build your solid yoga teaching foundation.
FROM THIS SOLID FOUNDATION we can then teach you how to vary your classes, add postures, take out postures, do only a floor series, do only a standing series, combine both. Teach a 45 min yoga class, a 60 min yoga class 75 min or a 90 min yoga class, and even a 2 hour yoga class.
We will teach you a Hatha Yoga standing series…
…a Hatha yoga floor series, spine strengthening series, Hatha yoga balancing series, a plank series and much much more.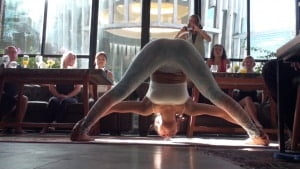 With these yoga pose sequences at your disposal and your command of The 20 Most Important Yoga Teaching DIALOGUE KEYWORDS CLICK HERE for your yoga teaching, you will feel super confident, strong, and enthusiastic. You will embrace the freedom of teaching your yoga class effortlessly, without having to worry about  what "should i say and do next !"👍
Once you have a solid and confident sequence
Together with a strong confident command of a yoga teaching dialogue along with The 20 Most Important Keywords For Yoga Teaching, you will feel so empowered presenting yourself in front of students. No matter what unexpected turn of events that may happen; you will always be able to reset, refocus and carry on.
YOGA

FX

 SPECIALIZE in dialogue coaching, sequence timings, class management, finding your voice, yoga class intentions, unique teaching style, yoga class sequence variation plus much, much, more.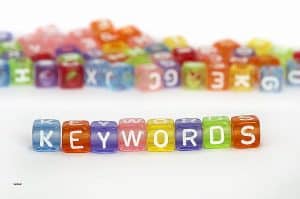 We will teach you The 20 Most Important Keywords For Your Yoga Teaching and offer to you a real life class teaching opportunity.
We know what works. what doesn't work. We know how take a class full of students with you and not let them get left behind without you.
WE WILL TEACH YOU class preparation, class setup, theming, class etiquette, and how to formulate a class anchor.
We will teach you how to be prepared for the unexpected. Sickness, fainting, attitude, injury, lateness, external disturbances, talking, power cuts, etc.
We will teach you the ability to always come back to your last point…😉
…to anchor your class, and to carry on as a yoga teaching professional. As if nothing has happened. How?
Because it is our responsibility at Yoga
FX,

 to teach you, our yoga teacher training student, a solid hatha yoga series routine, and expert dialogue. What an excellent foundation to build your yoga career upon❗
We will teach you what to say, when to say it and how to say it, while at the same time developing your inner voice, personality, and yoga teaching style. This confidence funnels through you, giving your students a positive and memorable yoga class experience.
Remember you will have a room full of 30+ personalities, all looking at you and hanging on your every word. WE WILL FULLY PREPARE you like no other Yoga Alliance Registered Yoga School can.🙌
We know this, because we have completed other RYT 200 hours yoga courses in Bali, India, Australia. We know what other RYS's are offering.
All of our teaching team have the experience to prepare you in every way, with over a collective 20,000 hours of teaching experience between us.🧘‍♀️
We are all real teachers, practice regularly and live yoga.
We are passionate about yoga passionate about teaching and we love what we do
It is our privilege and honor to share our knowledge and yoga experiences with you.❤
Our owner Ian, has traveled the world many times teaching yoga in many countries to many different cultures. He has been involved in many Yoga Teacher Training courses in India, America, Thailand, Bali. Guiding over 1000 yoga students through to their graduations.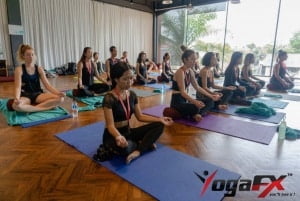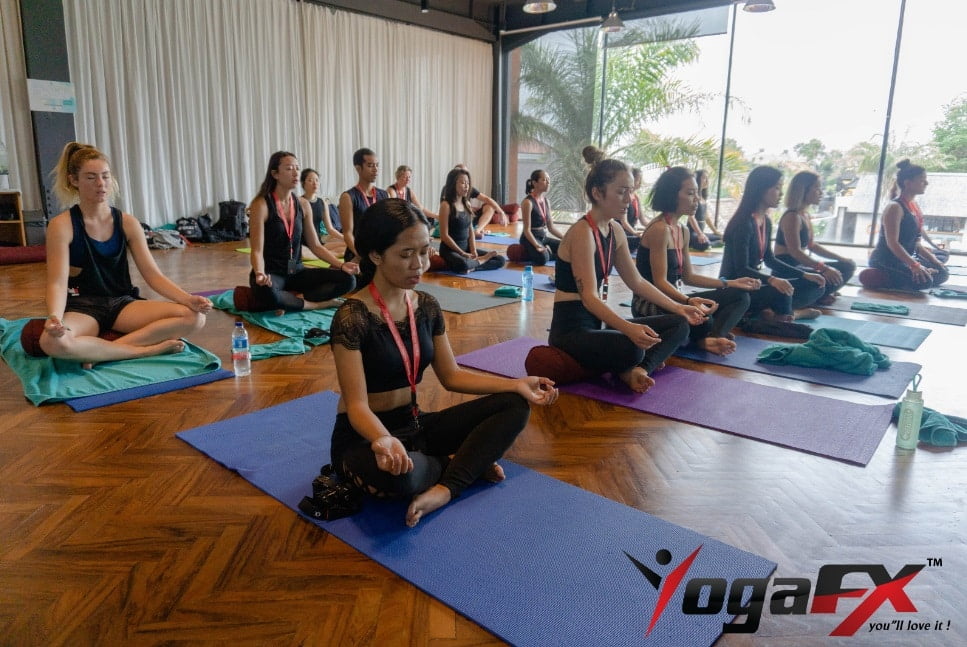 A VAST RANGE of yoga teaching experiences which is available to you our yoga student, as Ian is today still involved 100% in your RYT 200 Hours course here in Bali, giving lectures, teaching and support.
YogaF

X

International RYT 200 Hours Yoga Teacher Training Academy here in Ubud, Seminyak, Canggu, Manila, Dubai and soon to be London…
contacts around the world throughout Asia Europe China and more
WE WILL upon your successful graduation, provide on request, any recommendation letters of support for any of your future career opportunities.
Our RYT 200 Yoga

FX

students are taught a complete hatha yoga series.
Provide a solid yoga teaching platform.🧘‍♂️
YOU WILL GRADUATE from Yoga
FX

 a qualified, registered yoga teacher (RYT 200). Ready to teach a yoga class anywhere, anytime, any length, any location in front of beginners, advanced, corporate, or private students.
It is a freedom in your own ability that only a Professional Yoga Teacher Training Academy can give TO YOU❗
How does that sound?
Create your future and live into it.
EXCLUSIVE